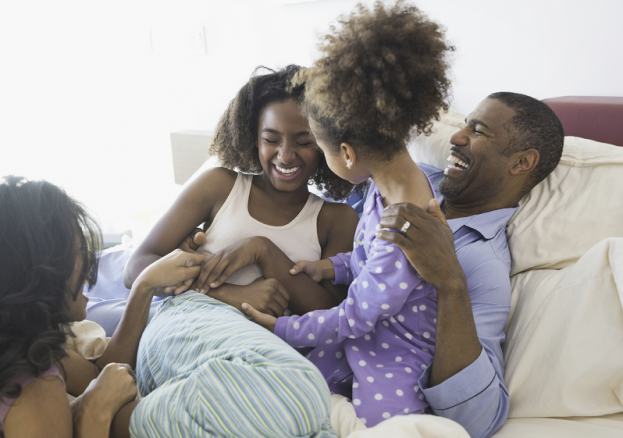 Adoption charity Parents And Children Together (PACT) is urgently appealing for people from black and minority ethnic communities to consider adoption.
PACT, which offers outstanding Ofsted-rated adoption services to families across the South East, is one of the leading independent adoption charities in the country. Last year the charity helped transform the lives of 82 children by finding them their forever families.
With more than 2,000 children waiting to be adopted, PACT specialises in finding secure and loving homes for priority children, including those of black and minority ethnic heritage, who often face the longest wait for their forever family.
PACT adopters can be couples or single people, of all ages, ethnicities and backgrounds. It is particularly looking for adopters of Black Caribbean, African or dual heritage.
PACT's Chief Executive, Jan Fishwick OBE, said: "As a child, being able to identify with your main care provider, visually, culturally, historically and emotionally, will ultimately improve the chances of a more stable and enriched childhood.
"We are really keen to do what we can to reduce the time that children of BME heritage have to wait for their forever family. Please do get in touch if you would like to find out more about adopting with PACT."
Hear from a PACT adopter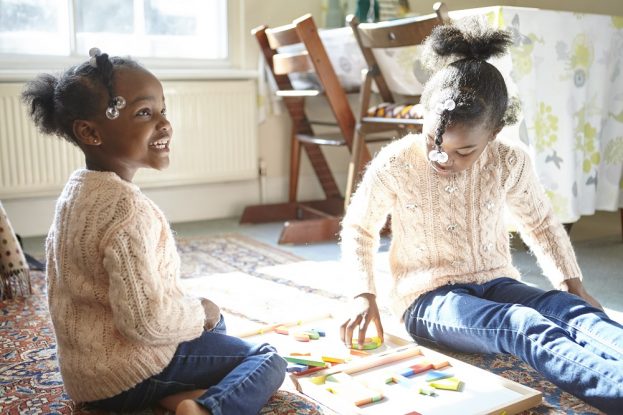 Marcia, who is Black British with a Guyanese/Jamaican family heritage, and her husband Ian, who was born in Jamaica, adopted two sisters of Caribbean family heritage through PACT in October 2015. Here's her story:
"We chose to adopt through PACT because it was an independent adoption agency, which meant it wasn't restricted to working within local authority boundaries but could search the country for the right children for us.
We also liked the support that PACT promised its families. We felt empowered by PACT from the start, particularly from our social worker, and all the training and parenting courses we received were really excellent.
It can sometimes feel as if the process is intrusive, but at the same time I found it quite cathartic and I never once felt as though I was being judged. It is just part of the process and it is, of course, all completely worth it in the end.
Meeting the girls for the first time was amazing. I had thought they might take a while to get used to us, but they ran up calling us Mummy and Daddy. There was this moment of realisation that this is really happening.
I took a year off work once they were placed with us, and we were really lucky as the girls took to us and their new home immediately. All the preparation work and transition went really well and they could just get on with being children.
I do feel strongly that identity and taking cultural heritage into account when matching children with adoptive parents is so important.
I am black and grew up in this county but I went to a school where I was one of only four black children and I vividly remember feeling that there is no-one else here who looks like me, which is not nice especially when you're 11 or 12 and you don't want to be different from your friends.
My parents were really proud of who they are and where they came from, and they raised us in a way that made identity important, so very quickly I learned to be proud of who I was.
I just think that in their lives my girls will have 101 extra things to deal with because they are adopted, so if issues over identity can be avoided, why not avoid them?
For me, I am absolutely determined to do what I can to make my girls proud of who they are, and I know I can help them with that."
How to find out more
Attend an information event – PACT holds regular adoption information events in London, Reading and Brighton. These are led by a social worker and include a talk from someone who has adopted through PACT. There is also chance to ask questions and talk informally to adoption staff. To find out when the next events are on, and how to book a place, see www.pactcharity.org/info
See PACT's website – you can download a brief guide to adoption, see the answers to some frequently asked questions about adoption or read the stories of people who have adopted with PACT at www.pactcharity.org
Get in touch – if you have any questions or would like to find out more please get in touch with PACT's Enquiries Team who will be happy to talk things through. PACT's Adoption Enquiries Line is 0300 456 4800 and this is open from 10am-3pm Monday to Friday, or if you'd rather, you can send a message to enquiries@pactcharity.org