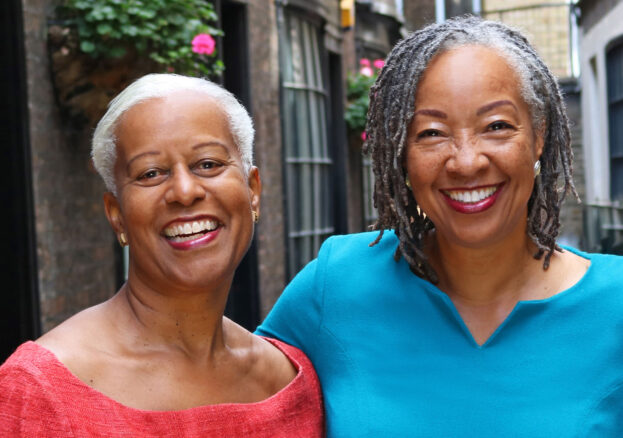 When we embarked on running a business together, we had no idea we would be where we are today or how much fun it was going to be. We started I-Cubed Group in the autumn of 2020, a professional services business specialising in Equity, Diversity & Inclusion.  It was a direct response to organisations wanting expertise that fused data driven analysis, lived realities and in-depth professional experience into imaginative solutions. 
We inspire each other.
Jane says:  "Working with Maggie is delightful, we complement each other's skills harmoniously. Our roles are not fixed but continually evolve as our business develops. Being flexible allows us to move with the times and adapt to the needs of our clients which keeps us relevant. In the early days we would meet once a week to discuss new ideas, it was so beneficial we still do it today. We stay open to exploring our ideas until they either materialise or fade away. This has led to us writing two books and becoming a trusted advisor and partner to many organisations.  
With two different minds working together we are fortunate that we have an increased capacity for innovation, strategy and execution. We welcome challenges and see them as growth opportunities, ways to advance our creativeness and always lean into the question 'What can we do better or differently?'. This means our business expands organically. 
Maggie is a creative thinker and comes up with ideas that are novel and distinct.  She is not bound by conventional norms and approaches. Having Maggie as a business partner has changed my thinking, challenged my existing limitations, and elevated me to heights I didn't know I could reach.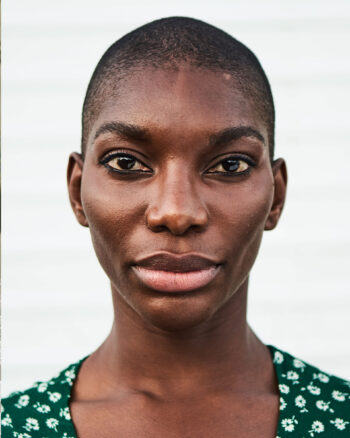 She is extraordinary and inspires me to keep reaching for more, for our business and for myself.  
Another woman I particular admire is Michaela Coel, the Ghanian-British actor, film maker, singer and composer. Her work acknowledges intersectionality and provides insights into the challenges and experiences faced by Black women. She empowers Black women to embrace their own stories, challenge societal norms and contribute positively to society. She creates her own path and is fearless in moving forward. 
Maggie says:  " Have you ever had a discussion with someone who gave you insights that you hadn't even thought of? Or had an idea that you wanted to test out with someone who would listen attentively? A good business partner will do both things and more.  
I have spent many years running my own businesses and have employed hundreds of people but have never found a business partner until a friend connected me to Jane.  She thought that we would get on and she was right. It was sisterhood at first sight!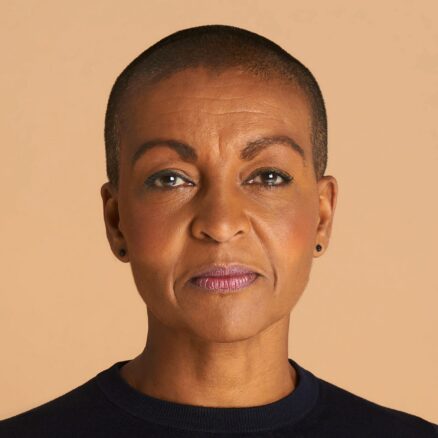 Jane has a suite of qualities that are rare to find in one person. She is bold and curious and unafraid to seek answers to questions that have yet to be asked.  Her life and professional experiences are different from mine, yet these differences enhance our relationship. It is the small things that I marvel about Jane. An example is the weekly agenda for our meetings. Jane captures conversations, emails, thoughts throughout a week and turns them into items for action and she has been doing this since we set up our business. She has a sharp mind that is thoughtful and playful. I salute Jane for all that she brings. 
Many years ago, I sat in a small theatre in North London and watched Adjoa Andoh, actress, writer and producer sing Redemption Song by Bob Marley – a protest song about discrimination. She sang a cappella style from her heart, and it was so moving that I cried. Today through her roles in TV programmes and films she continues to inspire me but with fewer tears.
Trust is the foundation of any great partnership, and as Sisters in Business we realise how fortunate we are that this came naturally to us both. We think it is probably the biggest contributor to our success. Fun and laughter also play a part and we try not to take ourselves too seriously. Our best ideas have emerged when  we have been having fun. If you are thinking of starting a business with a friend or colleague, here's five things that have worked for us:
Be open to each other's ideas. Stay fresh and curious.
Have an annual review – looking at past goals helps to define future goals.
Treat each other with kindness – we all have bad days.
Jot down three things that you appreciate about your partner and tell them every so often.
Keep communication flowing no matter how small or large the topic.

Jane Oremosu and Dr Maggie Semple, OBE – co-authors of My Little Black Book: A Blacktionary – The pocket guide to the language of race. 
Available from https://www.penguin.co.uk/books/
Want to know more about Maggie and Jane? Go to www.i-cubedgroup.co.uk