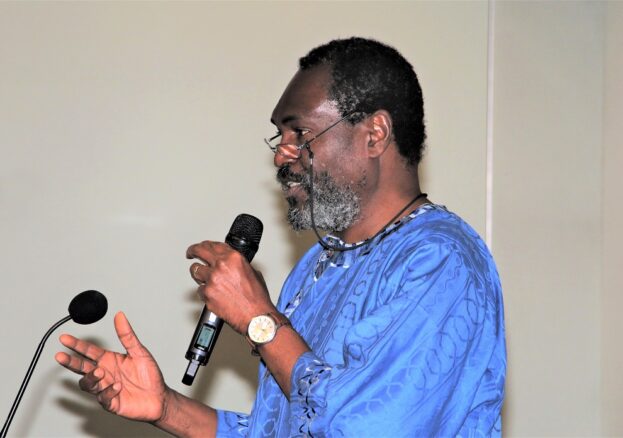 History consultant Kwaku's next Xtra History Session on Zoom on Monday Nov. 29 is entitled 'The True History Of African/Black History Month In The UK'. So he's keen to meet either the Brent mother, possibly called Elizabeth, or her son named Marcus. They inspired the Black History Month (BHM) in UK concept.
The seed of BHM was formed in the head of Ghanaian-born Akyaaba Addai-Sebo in 1985, after his engagement with a female colleague at the GLC (Greater London Council) Ethnic Minorities Unit, where he worked as a special projects co-ordinator. His colleague is believed to be called Elizabeth, who lived in Brent, possibly Harlesden.
One day, he saw her come into the office looking visibly disturbed. So he asked her what the matter was. Her reply was that her young son, named Marcus after the world renowned pan-Africanist Marcus Garvey, had asked her the night before: "Mummy, why can't I be white?"
This led Addai-Sebo to develop a series of pan-African history and cultural programmes aimed at school children and the general public, which were executed just before the GLC was abolished at the end of March 1986.
Moving over to the the successor body known as LSPU (London Strategic Policy Unit), he managed to get the LSPU to support the 'African Jubilee Year 1987-88' (AJY87-88) programme, through which BHM was launched in London, and subsequently throughout the UK, on October 1 1987.
Kwaku is keen to make contact with either the mother or Marcus – two people who unknowingly were the inspiration behind the introduction of BHM in the UK – before Monday's event. If you have any leads, please email btwsc@hotmail.com.
To find out more about the history of Black History Month (now referred to as African History Month) in the UK, which includes a video interview with former Brent South MP Paul Boateng and others who helped shepherd BHM into becoming a reality, you are welcome to join him, as he'll be leading BTWSC/African Histories Revisited's Zoom meeting on November 29 entitled 'The True History Of African/Black History Month In The UK'. To book: AfricanHistoryPlus.eventbrite.com.