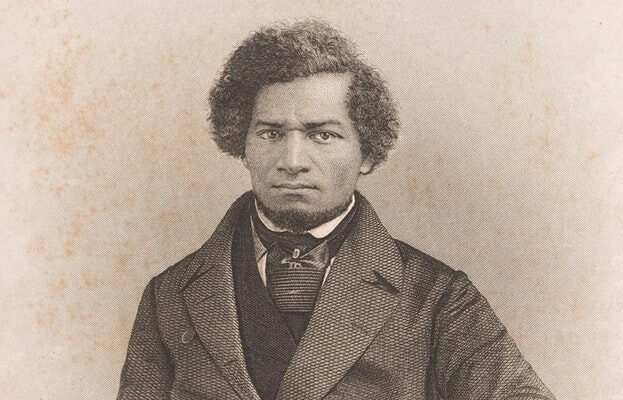 After the success of my first Black Abolitionist Tour of London, I've created three other virtual tours of the city and of Britain/Ireland that highlight the inspirational activism of Black freedom fighters who crossed the Atlantic in the c19th to fight in the social justice struggle.
This tour completely focuses on Frederick Douglass in the UK and Ireland. Frederick Douglass was the most famous African American of the nineteenth century. He visited Britain three times, and his first trip (1845-1847) caused a sensation across the country. British abolitionists paid for his legal freedom, organized donations for him to buy a printing press on his return home and allowed him space away from his often-restrictive abolitionist colleagues. In this tour, we will spotlight several locations in Britain and Ireland where Douglass had a strong impact, including London, Dublin, Edinburgh, Liverpool and Newcastle.
African American activists travelled to the British Isles during the c19th to educate audiences about the brutalities of slavery, to write and publish their narratives, raise money to legally purchase themselves or family members, or to settle and work here. In their radical and politicised journeys of freedom, they travelled thousands of miles to give lectures in large cities like London and Edinburgh, to small villages like Bakewell, Keswick and Pembroke.
Whilst some of the buildings visited by these individuals do not remain, it is impossible to deny that we walk past important Black history sites on a daily basis, without realising the impact these men and women had on British society.
Date: 22 Feb ,Wed, 18:00 – 19:30 GMT
Book Ticket here
Please keep an eye on your email – half an hour before the tour starts, I'll send around a Zoom link and password. Depending on numbers, it will be best to mute yourself while on the call, and after every "virtual stop" if someone wants to ask a question, raise your hand / ask it through the comment box.
Any questions? Contact me at hannahrose.murray78@gmail.com, and if you want to learn more about this topic, please visit my websites www.frederickdouglassinbritain.com (my mapping project) and also https://blackabolitionistwalkingtours.wordpress.com