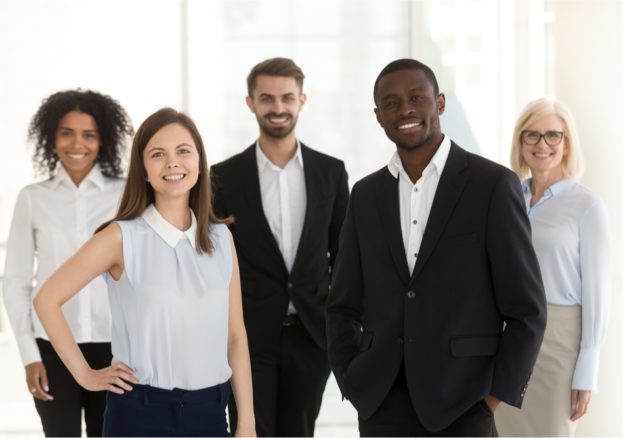 Norton Rose Fulbright is a global law firm how important is it to have a diverse workforce in today world?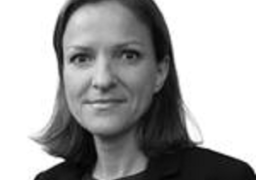 As a global law firm our opportunity to see the world through an expanded lens is limitless. The world is evolving so quickly which is why, if we want to stay relevant both as a business and as an employer, we need to ensure that diverse voices are not only being represented but that they are being heard. Diversity and Inclusion are two sides of the same coin which is why we spend a lot of time on creating a sense of belonging.
 How important is Diversity and Inclusion at Norton Rose Fulbright and what is your approach?
We are confident that our approach to diversity and inclusion allows us to attract and retain the best talent, allowing us to understand our clients' needs in diverse markets. As a people business, we have a strong commitment to creating and sustaining an inclusive working environment where people can be themselves at work.  Our global diversity and inclusion strategy focusses broadly on five priorities: gender diversity; cultural, ethnic and racial diversity; disability confidence; LGBT+ inclusion; and life stages (parents, carers, generational diversity and agile working).  For each of these focus areas, we have initiatives, policies, KPIs and employee networks in place to drive measurable change.
Diversity is not just about valuing differences based on visible characteristics. Factors such as communication style, career path, life experience, educational background and parental status influence personal perspectives and make people react and think differently, approach challenges and solve problems differently and see different opportunities.
To us, diversity is fundamentally about diversity of thought and we believe that successful business performance requires tapping into these unique perspectives.
Do you have you any internal staff networks?
Norton Rose Fulbright employees are encouraged to take part in one (or several!) of our nine employee networks in the UK. The networks are sponsored at the highest level, ensuring that they can make significant and impactful contributions to the culture of the firm. The networks work collaboratively to ensure that all aspects of intersectionality are represented. With networks covering mental health, race and ethnicity, sexual orientation, disability, faith, family and gender equality, there is something for everyone to be involved in!
 Can you tell us about your graduate and student recruitment programme and when do applications open?
We offer a range of schemes aimed at everyone from first university year students to graduates, with both law and non-law degrees. Our programmes include four vacation schemes, direct training contract applications, our First Step programme aimed at first-year undergraduates, and also a number of open days which will give you a flavour of who we are as a firm.
What qualifications are you looking for?
Minimum 2.1 at university level and AAB at A Level
You mentioned your First Step programme; how does that work?
Our First Step programme is aimed at first year university students who are looking to gain a more in-depth experience and gauge whether we may be a firm they want to pursue a career with. This programme acts as a precursor to the vacation scheme but it is just as immersive in its work schedule. Over the course of the week, you'll sit in one of our practice areas and see first-hand the types of high profile and rewarding work that goes on at Norton Rose Fulbright. In fact, you'll even have opportunities to get involved, whether it's working on pitch proposals, helping to draft contracts, or completing research tasks with our trainees and associates. Over the course of the week you will really get a feel for the culture of the office and the people that work here.
What advice would you give to a graduate or student looking to start looking for a career in the Law?
Make the most of the opportunities that come your way; go to events, attend open days, apply for vacation schemes, come and visit us at law fairs, and come prepared with questions. Every law firm is different in the types of work they do, the clients they work with, the culture of the firm and the people. By attending these events and speaking to the people who work at the firm you will quickly understand which firm is right for you, and also if this is the industry you want to work in. Law can be a challenging industry to work in at times, so you really need to have the passion and drive to want to put in the hard work. It is essential you are at the right firm for you to be able to do that.
Finally, as a Black History Month Diversity Champion for 2019 are you planning to put on any events at the Norton Rose Fulbright?
We're very excited to partner with our employee networks to organise a series of events including a Black History Month Quiz night, a screening of the film "Black Panther" and a "Tales from Muslim Africa" theatre performance.
Our flagship event will be a panel discussion "Race to Progress" chaired by June Sarpong OBE and with Reggie Nelson, Quintin Price and Elizabeth Uviebinené. This promises to be an insightful and thought-provoking discussion around how we can make progress on addressing inclusion for Black people in the corporate sector.