As a leading law firm, we recruit the best talent from around the world. It is essential to our commercial strategy that we foster an inclusive culture so that we can provide our clients with the best advice.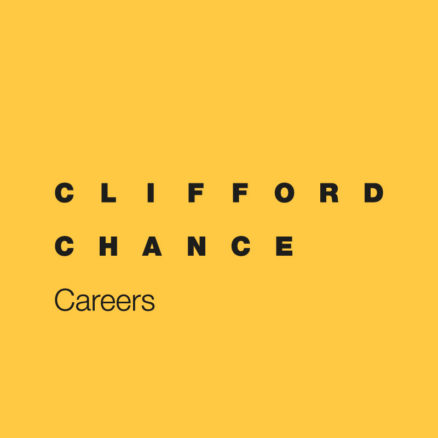 Our clients are made up of a diverse range of businesses. To find ever better solutions to our clients' most important challenges, we must build the best team, made up of people from a wide range of backgrounds, which is nurtured and developed in an inclusive and collegiate environment.
We are committed to increasing diversity within the firm and report yearly on the inclusion and diversity commitments we have made. These include improving the gender balance in our partnership and improving ethnic diversity within the firm. We are also focused on promoting social mobility, particularly through our London recruitment process, and are involved in a number of initiatives, which aim to attract and support employees from less advantaged backgrounds.
Inclusion and diversity is not just a commercial imperative for the firm. It is also important to our people, many of whom are involved in internal diversity networks, such as our LGBT+ network Arcus, our gender parity group Accelerate>>> and our London BAME (Black, Asian & Minority Ethnic) Network.
The BAME Network seeks to ensure that our ethnic minority employees can contribute fully to the work, culture and experience of the firm – providing employees with a place to discuss and receive support in relation to specific challenges facing BAME employees, and a platform to raise awareness about these issues with colleagues more generally.
The work of this Network was recognised when it won 'Outstanding BAME/Multicultural Network' at the 2018 UK Diversity Legal Awards. Clifford Chance partners Habib Motani and Chinwe Odimba-Chapman were also recognised in the 2018 EMpower List, for ethnic minority leaders. Chinwe has also been listed on the Cranfield School of Management's "50 women to watch" and our BAME network's co-chair, Roy Appiah, is a finalist in the Black British Business Awards.
We are committed to increasing the ethnic diversity of our firm so that we can continue bring a strongly international outlook to advising global businesses.
Since 2011, the firm has worked with Rare Recruitment, a diversity recruitment group that supports minority candidates in securing graduate positions in top City firms and helps companies recruit diverse talent. We were the first to adopt Rare's Contextual Recruitment System (CRS) – identifying stand out candidates by not only looking at grades, but how those grades compare to a candidate's schooling and background – successfully increasing the ethnic diversity of our trainees to more than 40%.  In addition, our successful Cultivating Champions session for senior leaders encouraged many of our leaders to participate in the 'reverse mentoring' programme to better understand different perspectives of the workplace and to build personal insight. BAME network members have also participated in the BSN Creating Pathways cross-organisational mentoring programme, with BAME lawyers from private practice and in-house roles.
We are focused on building deeper, broader roots in the communities in which we operate. This enables us to gain a better understanding of the local market, deepen relationships with our clients, and help set the agenda for key issues.
www.careers.cliffordchance.com
Tel: 02070061000
Our application process is rigorous but fair.
This is your chance to showcase your passion and ability to pursue a career in law.
Training Contract for 2022
Applications open
1 August 2019
Applications close
Midnight GMT, 12 December 2019
Assessment dates
w/c 6 January 2020
Open Days for 2019
Applications open
1 August 2019
Applications close
Approximately two weeks before each Open Day
Open Day dates
There are 50 places available on each Open Day however the latter dates are always incredibly popular. Please note that if you apply for an Open Day and are unsuccessful, you will not be able to make an application for another Open Day in the same academic year. You can of course apply for any other position, scheme or programme.
26 September 2019
27 September 2019
1 November 2019
19 Novemer 2019
27 November 2019
5 December 2019
6 December 2019