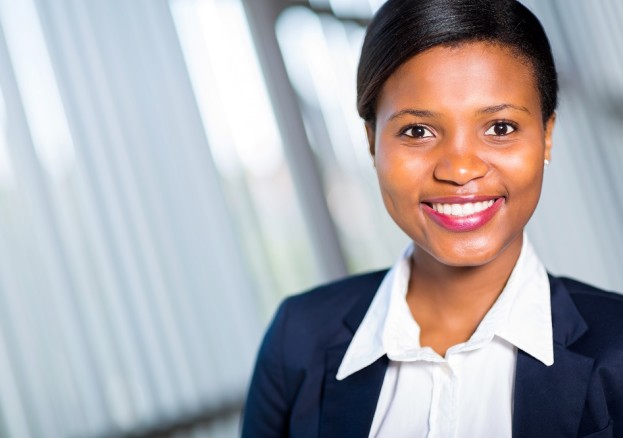 Barristers are probably best known for wearing wigs and gowns and presenting legal arguments in court. But there is much more than that to a career as a barrister. Many barristers hardly ever appear in court and, in some courts, wigs and gowns are no longer worn.
Barristers are specialist legal advisers and advocates who, providing they have undertaken the necessary training, can appear in all courts, including the High Court, Court of Appeal and the Supreme Court. They play an extremely important role in helping individuals and institutions understand, pursue and defend their legal rights.
In England and Wales, the legal profession is split into two main groups: barristers and solicitors, with legal executives making an increasingly important contribution. There are over 15,000 practising barristers, but over 120,000 practising solicitors. Whilst there is some overlap between the work of barristers and solicitors, barristers still mainly undertake work which has been referred to them by solicitors.
The majority of barristers are self-employed and work independently. They provide specialist legal advice and advocacy in various courts and tribunals. As well as court work, many barristers specialise in advising individuals, companies and a wide variety of institutions on legal documents, company structures and broader business issues relating to the law.
Many barristers specialise in just one area, or a small number of areas, of law. Others have more general practices and will provide advice and advocacy across a wide range of areas of law. The range of issues and problems on which barristers work might include crime, divorce and access to children, personal injury, company or commercial disputes, immigration, welfare benefits and housing.
Although most barristers are self-employed, they don't work in isolation, but tend to group together in offices known as 'chambers', to which they pay 'rent' to cover the cost of the building and its staff. Chambers' colleagues and staff can be a key source of professional support and friendship for barristers at all levels of their career.
Traditionally, barristers had to be instructed by solicitors, and most of the Bar's work still comes from this source, although it is now possible for non-lawyers to access suitably trained members of the Bar directly.
There are also around 3,000 employed barristers, who work for organisations, rather than for themselves. Employers of barristers include the Government Legal Service, the Crown Prosecution Service, financial services institutions, industry and commerce and the Armed Forces, where they work as in-house advocates or advisers. The type of work they do depends on their employer, but requires them to possess the same abilities in specialist legal advice and advocacy as any other barrister.
Who is the Bar looking for?
Despite popular misconceptions and stereotypes, there is no such thing as a 'typical' barrister. Barristers come from a wide range of social, academic and professional backgrounds. There are, however, a number of skills and abilities common to most of those who succeed at the Bar. In the first place, academic ability is vital, coupled with strong communication skills.
It is often thought that you need a first class degree from Oxford or Cambridge to become a barrister but this is not the case. Regardless of where you study, you will need to apply yourself to your studies and gain good marks at school and university. This will demonstrate that you have the intellectual ability and the determination to work hard, sometimes for long hours, in a challenging role.
It goes without saying that you should also possess strong communication skills. Over the course of your studies, you should have developed the ability to express arguments and ideas clearly in writing, with careful attention to detail. Whilst many barristers appear in court only rarely, you should be confident at speaking in public. You should also be able to communicate effectively with a wide variety of people – from judges and court staff to clients and members of the public.
The Bar is looking for trustworthy, independent-minded and flexible problem-solvers who are always open to new challenges, ready to adapt to changing circumstances and who will maintain high standards of ethics and integrity, both inside and outside of the courtroom.
The Bar Council, the Inns of Court and many barristers are committed to widening access to the Bar, and to creating a diverse and inclusive profession. To encourage access to the profession, the Bar Council has been involved in a number of initiatives, such as the Bar Placement Week. This is run in conjunction with the Social Mobility Foundation (SMF) and provides a programme of training and shadowing in chambers for high achieving sixth formers from less advantaged backgrounds. Visit the SMF's website for more information: www.socialmobility.org.uk.
The Pegasus Access Scheme, administered by the Honourable Society of the Inner Temple, is a co-ordinated work experience programme for university students that aims to support those from diverse backgrounds to consider a career at the Bar. It is part of the work of the Inns of Court to encourage and support diversity and social mobility in the profession. For more information, visit: www.pegasus.me.
Why should you become a barrister?
The Bar can offer one of the most stimulating, varied, challenging and exciting careers available. Whether delivering a closing speech to a silent courtroom, negotiating the terms of a new contract, cross-examining a witness, mediating between a divorcing couple, arguing against the removal of a client's welfare benefits or delivering complex legal arguments to a High Court Judge, no two days as a barrister are the same.
Whilst the criminal Bar is arguably most visible to the general public, many barristers gain as much satisfaction from a complex business negotiation as others do from a successful criminal prosecution. The issues concerned may vary vastly between different areas of the law, but the core challenges are alike. A career at the Bar is focused primarily on solving problems and resolving disputes, so if you relish winning an argument, reaching logical and reasoned conclusions, and producing solutions to difficult issues, then you could thrive at the Bar.
Many barristers also value the independence that the job can offer, particularly for the self-employed, who make up the majority of the profession. Whilst employed barristers are able to access rights such as paid holiday, sick leave and maternity leave, being self-employed brings its own benefits.
Self-employed barristers are their own boss, can often work flexibly and choose their own 'work/life balance', taking on a range of different clients and responsibilities, making for a more varied working life. Self-employment brings its own risks, however, including the lack of a fixed wage and no sickness or holiday payments.
Due in part to its small size, the Bar is a very sociable and close-knit profession. Many value the camaraderie of chambers, the social events run by the Inns of Court and other organisations, and the friendships which they form through shared challenges and interests.