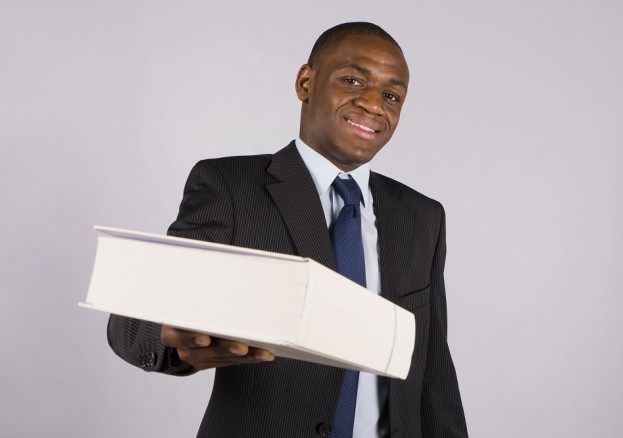 To succeed as a solicitor, you need to be determined and highly motivated. It will take at least three years to train if you are a law graduate, at least four years if you are a non-law graduate and at least six years if you are not a graduate.
Do your own research to find out as much as you can about what a career as a solicitor is really like. Talk to people in the profession and try to get some work experience. Make sure you are right for the profession and the profession is right for you.
Understanding the realities To succeed as a solicitor, you need to be determined and highly motivated. It will take at least three years to train if you are a law graduate, at least four years if you are a non-law graduate and at least six years if you are not a graduate.
You will need to:
show you have the academic ability to cope with a demanding course
compete with very able people to win a place
be able to meet the costs of qualifying
find a firm that will supervise you while you complete your training
have a strong interest in and aptitude for the day-to-day work of a solicitor
Qualifying as a solicitor is not easy. You will face the intellectual challenge of exams and you will have to fund your studies. Many trainee solicitors finish their training with debts. Others are not able to finish their training because they cannot get a suitable job. There is no guarantee of getting a job either as a trainee or as a solicitor. However, some students are sponsored through part of their studies and the great majority of students who pass the Legal Practice Course qualify and enjoy successful careers.
Career options
Solicitors are confidential advisers who have direct contact with clients, combining legal expertise and people-skills to provide expert legal advice and assistance. The work is challenging and to be successful you'll need:
Intellectual ability – the law is complex
Versatility – no two days are the same
A desire to work with people
Commitment – the training is rigorous and requires substantial effort and resources
Who becomes a solicitor?
Academic excellence is important, but employers also look for many other personal skills and attributes:
Dedication, commitment and a capacity for hard work.
Professional responsibility – personal integrity and an ethical approach – this forms the basis of solicitor/client relationships.
Commercial awareness.
Numeracy skills – the ability to understand financial statements and interpret accounts.
Personal effectiveness skills – the ability to manage your time, prioritise conflicting demands, delegate and plan projects.
Flexibility and a positive approach to new ideas and concepts.
Problem solving skills.
Communication skills – written and oral.
Comprehension – the ability to understand complex language and information and present it in plain English.
Interpersonal skills – you will have to work well with other people and in teams. You must be cooperative, collaborative and a good listener, with the ability to communicate with people at all levels and win their confidence and respect.
IT skills – you will need to be proficient in word processing, case management systems, spreadsheets, financial accounting packages, email and information retrieval systems.
Commitment to continuous personal development – Taking part in voluntary as well as compulsory activities will enable you to define and refine your skills in real life situations.
What solicitors do
As a solicitor you will provide legal advice and services in a range of situations:
Everyday issues – providing expert guidance on the issues people regularly face such as buying and selling houses, drawing up wills, and dealing with relationship breakdown.
Promoting business – helping businesses with the legal side of commercial transactions.
Protecting the rights of individuals – advising people of their rights, ensuring they are treated
fairly by public or private bodies, and that they receive compensation when they have been unfairly treated.
Supporting the community – many solicitors spend a portion of their time providing free help for those unable to pay for legal services.
Solicitors can represent clients personally in the lower courts (magistrate court, county court and tribunal) and with specialist training are also able to represent them in higher courts (crown court, high court, court of appeal).
A wide range of career options
Once you qualify your career options are very varied. You could choose to work in private practice, within a business or organisation, in local or national government or in the court services.
Private practice
Over 80,000 solicitors in England and Wales work in private practices. These range from sole practitioners to multinational firms with hundreds of partners and offices across the world. Many solicitors in private practice work with individual clients. You may become involved in helping to buy and sell property, investigating claims for injury compensation, arranging wills, advising on divorce or representing clients in court and at tribunals. You might work for a firm advising businesses and corporate clients in areas such as employment law, contracts or company mergers and acquisitions. Work in overseas offices may involve advising local clients on English, EU or foreign law. Other firms advise on insurance, the registration of patents and copyrights, shipping, banking, the media, entertainment and other specialist areas. In private practice solicitors are employed at various levels of seniority. You may eventually become a partner or proprietor of a firm – in other words, you own the business. This carries with it the rewards of profitsharing but also the risk of fluctuating success.
Commerce and industry
Another 11,000 solicitors are employed by commercial and industrial organisations dealing with their legal business in-house. Legislation has considerable impact on corporate decisions and, as an in-house solicitor, you will play a key role in developing and implementing corporate strategy. Your work will be demanding and varied – ranging from multi-million pound projects such as mergers and takeovers to employment issues and industrial relations. You could also have opportunities to move into more general management roles.
Local and central government
Around 4,000 solicitors are employed in local government where their role is to advise on the services the authority provides to the community. The range of this work is diverse and you could be providing advice on everything from education and social services to planning and construction. Approximately 1,000 solicitors work in the Government Legal Service. This could involve advising government ministers and implementing government decisions, as well as prosecuting people who contravene regulations.
Court services
You might choose to apply to the Crown Prosecution Service, which employs approximately 2,300 solicitors. The Service prosecutes the majority of criminal cases in England and Wales and advises the police on prosecutions. It provides the opportunity to work in all areas of the country and to practise advocacy. Other opportunities include the Magistrates' Court Service where you would be involved in advising magistrates on a wide range of matters, including criminal law, family law and licensing. See our Judicial appointments page for more information.
Further paths
Additional career paths include law centres, charities and the armed forces. Qualified solicitors may also work in other legal and non-legal fields.