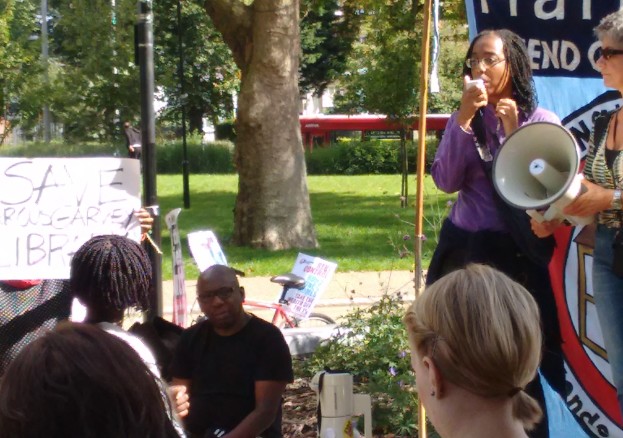 Michelle Moseley, spokeswoman for the Friends of the Marcus Garvey Library told BHM 2015 that "no formal notice was provided by the authorities.  They only put up a notice outside of the Library eleven days before it was closed on 30th August."
Haringey Council did not enter into consultation with residents and users of the Library before announcing that it would be closed for refurbishment.
Council authorities announced that the Marcus Garvey Library would be closed for six months as part of a "£5m improvement project", in which customer services, staff and equipment at Apex House on Seven Sisters Road would move to the refurbished Library.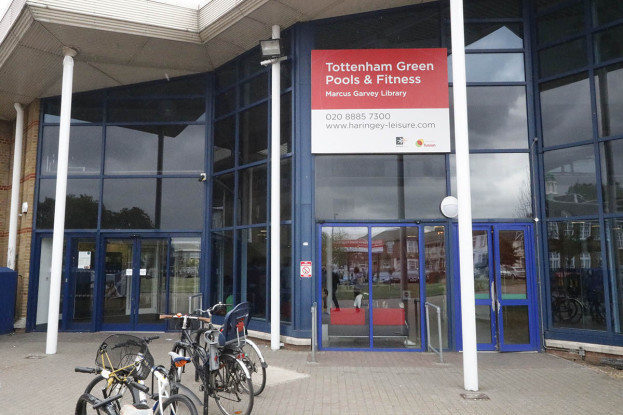 The Friends of Marcus Library are concerned about the size and range of library services available to them and other users, when the space is re-opened in 2016.
According to information provided on Haringey Council's website, visitors to the refurbished facility "will be able to carry out customer service tasks, such as buying parking permits; applying for benefits; and getting information about council services."
The Library, opened in 1987, was named after the Jamaican visionary, Pan-Africanist and national hero, Marcus Mosiah Garvey (1887-1940). 
For Garvey, education and information (central aspects of any library's purpose), were essential for empowerment. The Marcus Garvey Library has also functioned as a hub for social and educational activity within the Tottenham and wider community.
Ms Moseley believes that the Library's closure has dealt a serious blow to the African-Caribbean community:
"The closure of the Library has left us devastated. There have always been talks, entertainment, exhibitions, workshops and special guests on a variety of topics of interest to our community over the last 28 years, especially during Black History Month."
Speaking recently to another section of the Press, The Friends of Marcus Garvey Library said the facility's closure would adversely affect members of the community who would not otherwise be able to access information services:
"The closure will disproportionately affect the most vulnerable members of the community, such as residents without internet access or computers and those on low wages as well as jobseekers doing their job searches."
The Friends of Marcus Garvey Library have held several protests about Haringey Council's plans and continue to demand that the facility be re-opened.