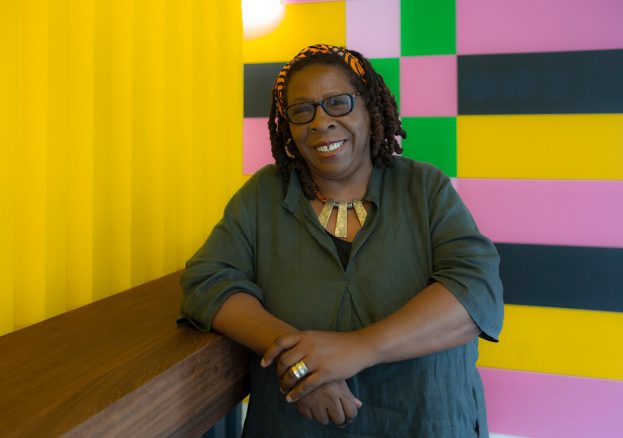 Back in November 2010, I wrote a short article entitled 'My Big Question'. This reflective piece was curious about who was considering the future sustainability[1] of the African Diaspora community in the UK.
Over four decades as a change agent and social entrepreneur in the UK, the Caribbean and Africa, I was increasingly aware that despite some areas of progress and our fourth generation status (as in the case of my own family), empirical as well as anecdotal evidence, still suggests a myriad of complex issues facing our community. Issues of our future leadership, the needs of our young people and the increasing complex needs of our growing elderly population were just a few of the issues that surfaced during informal conversations.
As the impact of austerity affected our community and a dawning of a realisation that we were losing some of our iconic and foundational community assets – people, as well spaces, the conversations became more focused. This led to the establishment of a new community building initiative called The Ubele Initiative (a Swahili word for The Future), primarily focusing on the needs of the African Diaspora.
Our extended listening exercise led to a national research initiative, Project Mali, the outcomes of which were a 'A Place to Call Home' report in 2015, which recommended a new generations of leaders and found that women had been our community anchors and leaders. This has led to the creation of both Mali Enterprising Leaders and PatHERways London – both programmes commenced this year
Black History Month (BHM) challenges us to celebrate and share our uniquely diverse historical, cultural and community ways of being. Mali is Swahili for 'value' and we interpret it as 'Someone or Something of Value to Our Community'. This innovative intergenerational leadership, community enterprise and asset (community spaces) development project brings together a partnership of seven different organisations to help support the sustainability of five community spaces in London and Manchester. PatHERways London links nicely with some of international projects on Women's Leadership including PatHERways International and Pandora.
The future sustainability of our community is still, in my humble opinion, THE big question   for the next three decades, interestingly, a seven cycle, has now passed since it was first posed. How will BHM celebrate our progress and what will it highlight as our challenges in 2047?
The passing the baton, a term much used in recent years, needs a practical, creative and co-created approach for our next generation of leaders to be able to grab and run with, so that our community's future is passed safely and firmly into their hands.
[1] "A sustainable future is one in which a healthy environment, economic prosperity and social justice are pursued simultaneously to ensure the well-being and quality of life of present and future generations. Education is crucial to attaining that future." (Learning for a Sustainable Future – Teacher Centre http://www.unesco.org/education/tlsf/)