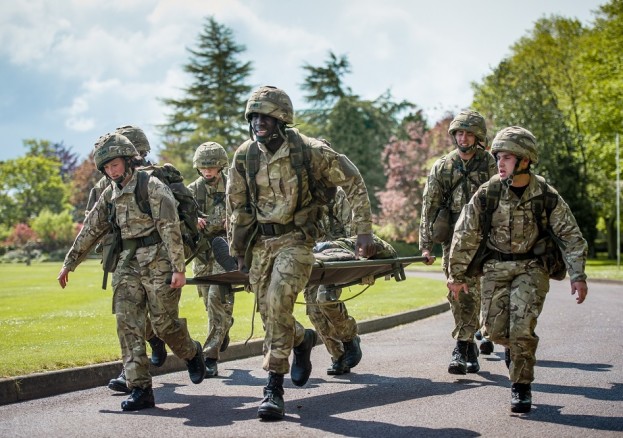 RAF personnel can join a club for just about any sport – from skydiving and scuba diving to tennis and sailing. There are more than 45 available sports including football, netball, rugby, hockey and athletics. We also offer some less common sports like fencing, bobsleigh, power-kiting, power-lifting and gliding.
Every sport has teams and training facilities as well as support and sponsorship if you have what it takes to rise to the top of your game. Our RAF personnel perform at every level from marathon fun runs to the Olympics.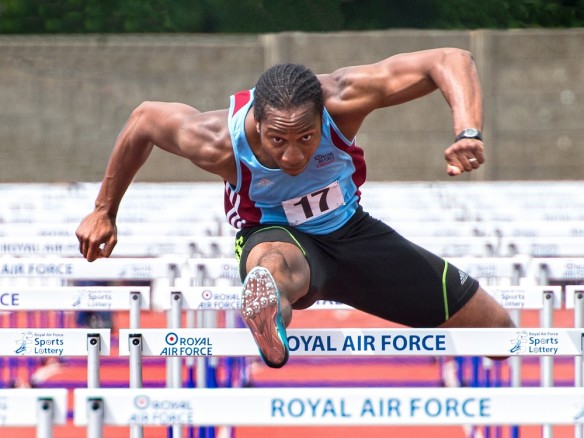 Centres of Excellence
Centres of Excellence have cutting-edge facilities for RAF personnel to hone particular skills on. The RAF Halton Centre of Excellence has an impressive tennis centre with 13 outdoor and six indoor courts, a gymnasium, and a bar and dining area. We also have a Centre of Excellence for rowing, canoeing, cruising, sailing and a wide range of waterborne activities at The Royal Air Force Watersports Centre in Danesfield. Other Centres of Excellence are located at the Cosford, Cranwell, Uxbridge, Rutland Water, Bisley and Medmenham bases.
Creating Champions
The RAF sponsors elite athletes across a range of sports by giving them the time, equipment and financial support they need to develop their talents to the full. What's more, if RAF personnel are participating in an authorised sporting event, they're considered 'on duty', so they don't have to use up any of their annual leave.
The RAF has helped the UK produce national and international champions in boxing, sub-aqua, rally driving, rugby, sprint, hammer, cycling, sea angling, canoeing, triathlon, skeleton bob, shotokan karate, motorcycling, microlight, javelin, athletics, snowboarding, and slalom skiing.
Adventure Training

Adventure training is a way of life in the RAF. It's challenging, enjoyable and encourages teamwork.
The RAF and RAF personnel organise expeditions and adventures at home and around the world in over 100 activities. These could see you scuba diving in the Red Sea, climbing peaks in the Himalayas and kayaking the rivers of Canada, all while getting paid.
Keeping Fit
Physical fitness helps our personnel carry out physical tasks – like setting up a field kitchen or loading kit into a helicopter. But that's not all. Being fit gives you more energy to spring into action when the pressure is on. It's also a great way to meet people, build team spirit and hone your leadership skills.
Once you're in the RAF, it's your responsibility to stay fit. We make this easy – with training and sports facilities available on-base and a great fitness culture. Our Physical Education Officers and Physical Training Instructors also lead various activities and can advise you on your personal fitness.
Fitness Facilities
Most RAF bases have a gymnasium and hold regular fitness classes. There's usually a sports field for you to work up a sweat on, and some of the larger bases even have swimming pools and specialist training facilities.
You might fancy a lunch time swim or an hour in the gym. You might want to slip on your boots and play five-a-side football with your workmates. Perhaps you'll head for the hills on adventurous activities like gliding or climbing. It's all up to you – the RAF offers you the chance to live life to the max.