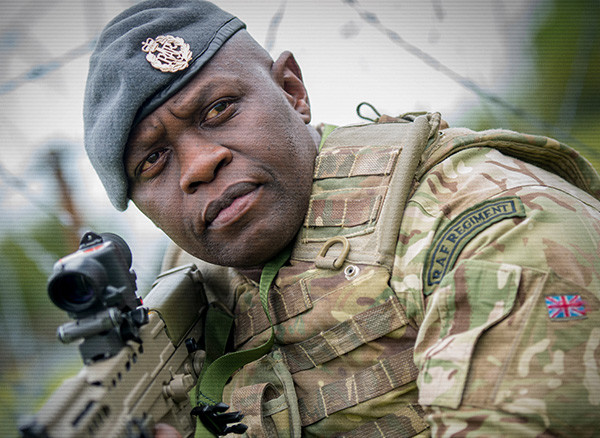 As a Reserve you'll get to live your normal life and use your spare-time to develop transferable skills, increase your self-confidence, meet people from a wide range of backgrounds and enjoy adventurous training opportunities. Roles are available from 18 right up to 54 years old (you must attest before your 55th birthday).
Reserves commit a minimum of 27 days per year on a renewable 12 year basis. Each year includes a two week (15 days) block for general RAF training, and at least 12 weekend or holiday days for additional training, trade training, or training exercises.
While you may get the opportunity to train overseas as part of your annual 15-day training block, most of your time will be spent on a nearby RAF base. Each one of these has its own role, from front-line operations to training establishments.
Explore the map of UK bases and locations below to see which reserve roles are available at a base near to you.
Life on Duty Abroad
Like Regular RAF personnel, Reserves can be mobilised on expeditionary operations at some time during each 12-year contract. They can be deployed to a UK, overseas or temporary base for up to six months, plus another six months for pre-deployment training and post-deployment relaxation with your loved ones.
During your time away you could be travelling with your unit, filling in for another member of the RAF, or working alongside Regulars and Reserves from other services. You could also be part of a small team dedicated to a particular job, or a big disaster relief mission.
We will cover your costs and provide advice and assistance to your family when you're away. The maximum period you'll be away from your employer is one year and you can find advice and guidance about this on the Defence Relationship Management website.