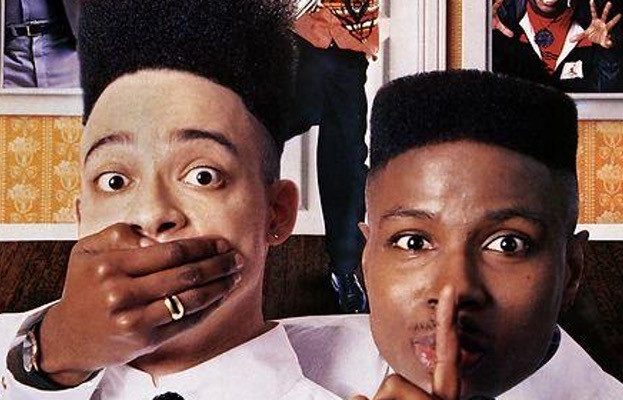 Tickets: £0 – £8.92
Just got paid is a monthly event laid on by Soulgigs for, colleagues, guests and associates. They mostly share a similar mid month pay day and enjoy the opportunity to socialise in a friendly and professional environment after work. Due to the popularity of our event at the Hackney PictureHouse and the number of guests that travelled from South London, we recently debuted at Upstairs at the Ritzy.
This event will screen the film House Party within the Upstairs at the Ritzy Bar, which is where the After Party also takes place. Play's parents are out of town, and he's planning the house party to end all house parties. His best friend, Kid, wants to go more than anything, knowing Sydney (Tisha Campbell), the hottest girl in school, is sure to be there. But when Kid gets into a fight at school, his father (Kid 'N Play) grounds him. Still determined to go, Kid sneaks out of the house and faces one calamity after another as he makes his way to Play's house and the party of the school year.
Straight after expect musical genres to include RnB, Hip Hop, Reggae, House, Classic Soul, Club Classics, Soca, Afro Beats and Jungle. Guests are typically over 30 and the selection of music will reflect the experience of the mature and sophisticated crowd.
Resident DJs Simon P, Nico T, & special guests on rotation. Previous films screened include Set it Off, Best Man, A Thin Line Between Love & hate and Love Jones.
Timetable
Doors 19.00pm (seats unreserved)
Film 20.00pm (sharp!)
More Lambeth Listings MORE
Lambeth
20 Jul 2018 - 5:30 PM
Friday Tonic: Kasai Masai Part of Africa Utopia Kasai Masai bring the traditional sound of remote equatorial African…