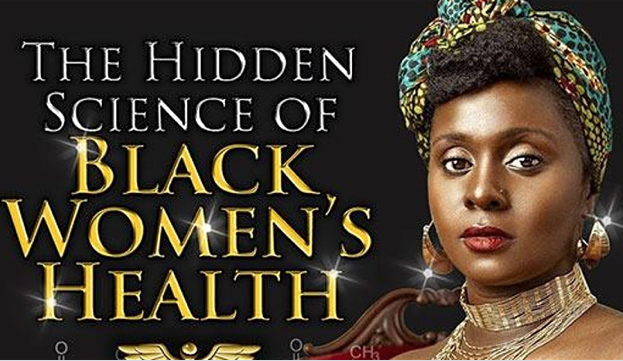 The Hidden Science of Black Women's Health
According to recent reports, black women in the UK are 5x more likely to die from complications surrounding pregnancy and childbirth than white women (BBC News – April 2019). This is a shocking statistic that not too many people are aware of. Even if you are aware of this, the obvious question you should then ask yourself is "Why?"
Why is it that in the UK depression and anxiety are most prevalent among black women?
Why are Black African women 7x more likely to be compulsory detained under the Mental Health Act in hospitals in England and Wales?
Why is it that strokes, diabetes, high blood pressure, asthma and other health conditions are more common among black women?
Why do black women experience menopause earlier than other groups?
And why does the overwhelming evidence suggest that black women are more likely than other groups to undergo hysterectomies and ovariectomies due to health complications whilst in hospital?
These are serious questions that require urgent explanation and action. If you are interested in learning about Black Women's Health from a science perspective this event is for you!
Topics that will be discussed include:
✅ Hormonal Imbalances
✅ Oestrogen Dominance
✅ Fibroids / Endometriosis / PCOS
✅ Contraception
✅ Stem Cells and Henrietta Lacks
✅ Breast Cancer
✅ Inflammation
✅ Mental and Emotional Health
PLUS MUCH MORE… African Market on-site
Guest Speakers include:
Leah Salmon -The Naturally You Coach (Host)
Claudine Thornhill – Nutritionist (Hormonal Imbalances / Fibroids / Healthy Diet For Hormones)
Charmaine Heket Murray – Birth Doula/ Pregnancy Yoga Teacher/ Aromatherapist (Healthy Births / Contraception)
Leon Marshall – The Scientist (Henrietta Lacks, Stem Cells and Inflammation)
DATE: Saturday 25th January 2020
TIME: 12-8pm
VENUE: Middlesex University
Please note that this event will be filmed and photographed by GotKush TV for historical record and uploaded to the World Wide Web. By attending and participating in this event, you are giving your consent to be filmed and waiving any and all claims regarding the use of your image.
For advance tickets, stalls or more info please call 07507 535 830
This unmissable event is organised by The Hidden Science Academy. For more information about the Academy (incl. courses, future events and membership deals) please email us at:
t
hehiddenscienceacademy@gmail.com