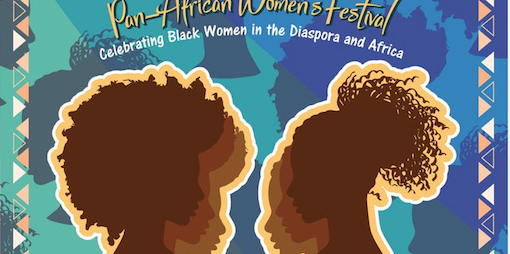 Sisters Talk Pan-African Women's Festival is creating a safe space for black women to celebrate ourselves unapologetically, and to explore many issues that affect our community and us as women. We are amazing and resilient women on this planet, in every corner. Africa and the Caribbean and even Norway to Germany.
This festival is a space for black Pan-African women from across the globe to explore issues about, mental health, well-being, arts, entrepreneurship, and community issues.
A space to be unapologetically yourself, speak out and loud, share experiences, celebrate and inspire each other in becoming the best versions of yourself. This is a lifetime opportunity to meet and bond with other sisters, build personal and business linkages here and abroad for the NEW YEAR 2020 .
We invite motivational speakers and successful women in business, voluntary sector to come and speak about their achievements and experiences, share knowledge and talk about their journey.
With workshops to explore self-image, self-love their mental and physical health and entrepreneurship. Discussion groups on issues and practices and barriers black women face in their communities and meet new people and widen their network. There will also be an opportunity for the ladies to showcase or sell/ display their products/services. Explore wealth creation through Pan-African business opportunities here and abroad.
We have stalls and artist in our market place and an exhibition of Incredible Pan-African Women and an After Party.
Sound like a Girls Road Trip. There are group discounts and if you come from outside Derby and you want to make it a memorable weekend. We have discount codes for your hotel stay at the conference centre's hotel.
SPEAKERS CONFIRMED
The tickets include a buffet lunch, unlimited refreshments on the day and an after-party with a free glass of champagne. We have also started a campaign on https://www.crowdfunder.co.uk/sisters-talk-festival to allow 100 women on low income to attend free of charge and pay for speakers, and artists.
"Black Women ( Women Of Color) in the Diaspora Creating and Sustaining Healthy Communities through Self Care, Personal Growth and Entrepreneurship"
Keynote: Yumetta T. Beysolow, MSW, MBA Certified Speaker, Coach & Trainer
Speaker Announcement
Beverli Taylor on "Black Women Stereotypes & How They Affect Our Mental Health'. Join Beverli Taylor from Balm Therapies and learn tools on how to cope with stereotypes, learn techniques on how to enhance your mental health even when facing these barriers.
Discussion Announcement
'Discussing Fibroids with Dr.

Edith

Iheama'
We are not giving medical advice. But Dr Edith s a medical doctor trained in Nigeria, obtained her Masters in Public Health from the University of Wolverhampton. Edith had worked for both the NHS and private organisations, which includes working as a Public Health Practitioner with Wolverhampton City Primary Care Trust (PCT), in Contraceptive and Sexual Health (CASH), and Chronic Disease Educators Team Leader for Health Exchange CIC, Birmingham. Edith is the FGM and Health Projects Manager for Mojatu foundation in Nottingham. She is the Founder and CEO of Vanclaron CIC which includes CHATS- Community Health Awareness Training Service
MORE SPEAKERS TO BE CONFIRMED
For more info contact Tomar on info@m-prez.com