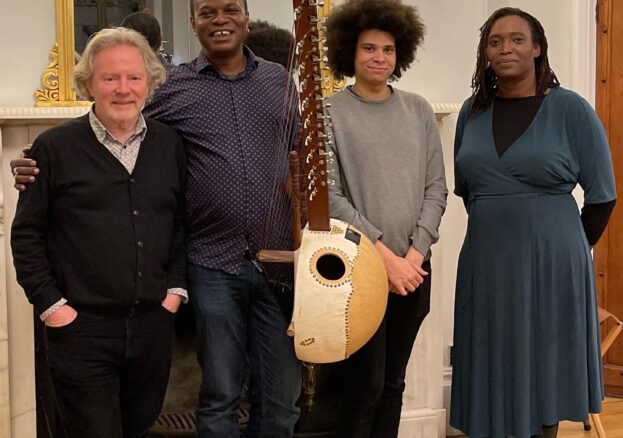 Reg Meuross, Jali Fily Cisshoko, Cohen Braithwaite-Kilcoyne and Jaz Gayle premiere the song cycle Stolen From God
The line up – Reg Meuross (guitar, vocals, banjo); Jali Fily Cissokho (kora); Jaz Gayle (vocals); Cohen Braithwaite-Kilcoyne (concertina, vocals)
The show – is a narrated song cycle – written by Reg, and arranged collaboratively – unfolding the history of England (in particular the SW)'s involvement in the Transatlantic Slave Trade
TICKETS £12.50 advance £14.00 on the door
With extensive evidence of the slave trade across the South-West of England, and a real need for the stories to be uncovered, Reg Meuross has written a powerful set of songs 'Stolen From God', with narration to tell the challenging and often harrowing tales of England's past.
Recognised as a "true troubadour with a social conscience" by Mark Radcliffe, Reg Meuross has made it his life's work to bring the stories of the oppressed, forgotten and misrepresented members of our human family to light.
Reg has never shied away from confronting uncomfortable truths, questioning the decisions of the powerful, and addressing false histories in his songs: whether it's calling out the repugnant effects of austerity in Faraway People, or hard-hitting social commentary with The Lonesome Death of Michael Brown, his belief that "folk songs provide a rapid and accessible route into history and its relevance to current affairs and our lives" stands him in good stead when it comes to unearthing and tackling the subject matter of Stolen from God.
"While nothing can be done to atone for the atrocities carried out during that period in British history, it's obvious to me that there is a need for greater awareness of the West Country's involvement in the Slave Trade to be increased on all levels. As the scale of the South West's economic reliance and influence in the slave trade began to reveal itself, with this knowledge came a sense of betrayal; that after 200 years so much of this important part of our history is only now being owned and examined.
My task with Stolen From God was to produce a song cycle of original songs telling the stories I've found, and to present a history of The South West's involvement in The Slave Trade in a way that will be easily accessible and will have impact."
Master kora player and Griot (African tribal storyteller/musician) Jali Fily said of the project: "I'm excited to be stepping into this collaboration and a new genre of music for me. Reg's songs are very much in keeping with my own Griot tradition of preserving important histories."
"In the wake of BLM, there's an urgency around untold truths and untaught material" Jaz explains. "It's a bold move to explore these issues in song, in the folk genre particularly. I don't think it's been tackled in this way before. It needs to be told in different ways, by diverse musicians and recieved by new audiences. I'm proud to be selected to be part of this and Reg's treatment of the subject matter is groundbreaking."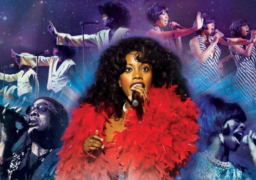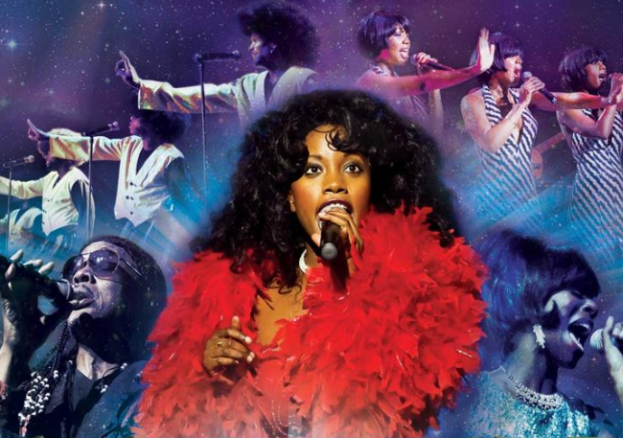 Plymouth
Saturday 03 February
Seen by over a million people, now in its 17th year touring the UK. It's no surprise that…