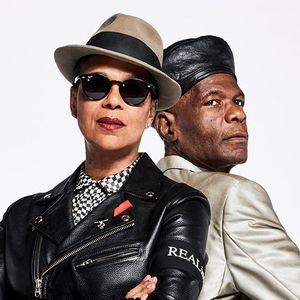 The Selecter were a British ska revival band from Coventry, formed in the late 1970s as one of the essential bands of the British ska movement.
Much of what set apart The Selecter from many of the other ska bands at the time was the voice of Pauline Black. She had to disguise herself as a man in order for the band to get gigs, but once they did, there was no disguising her voice. Like other ska bands of this movement, The Selecter featured a racially mixed line up, and songs about violence, politics, marijuana, a fictional spy's theme song, James Bond, and reggae classics.
The name of the band is a reference to the Jamaican word for a music selecter, known elsewhere as the DJ. Also typical to the style is the mix of one vocalist singing, and the other toasting in a Jamaican style, a precursor to rapping. The Selecter's first recording Too Much Pressure was recorded at the end of 1979 and beginning of 1980 and issued on the pre-eminent 2 Tone/Chrysalis label. Their second recording Celebrate the Bullet was issued in 1981.
Though the band has continued to regroup and reform on and off, most of the many recordings available are recompiled selections from these first two albums, either live or studio recordings. The Selecter's first two albums are essential British ska recordings. Pauline Black has been the singer in The Selecter since its formation in 1979 when the band spearheaded the Two Tone movement alongside The Specials releasing the singles "The Selecter", "Three Minute Hero", "The Whisper", "Missing Words" and "On My Radio" as well as two albums; "Too Much Pressure" and "Celebrate The Bullet". The Selecter were also featured in the cult film Dance Craze.
The band split in 1982, Pauline carved out a career in TV and theatre, appearing in dramas like The Vice, The Bill, Hearts and Minds and 2000 Acres of Sky. She won the 1991 Time Out award for Best Actress for her portrayal of Billie Holiday in the play All or Nothing At All and starred next to Christopher Lee in the schlock horror film The Funny Man. She reformed The Selecter in 1991 and has released several new albums and has toured all over the world.
More Events in Greater London Listings MORE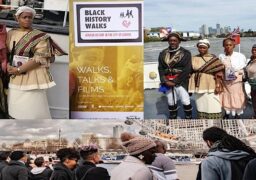 Westminster
Saturday 25 May
Your private, double-decker boat will start from the Temple Pier near Temple tube station on the Embankment. Your…