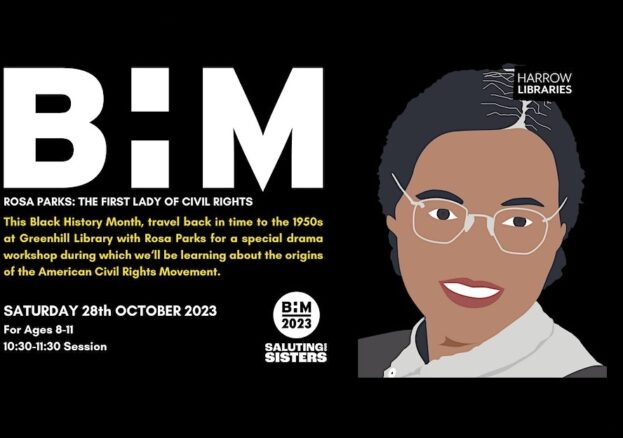 Join us during Black History Month for a special drama workshop for ages 8-11
This Black History Month, travel back in time to the 1950s at Greenhill Library with Rosa Parks for a special drama workshop during which we'll be learning about the origins of the American Civil Rights Movement.
Please note this workshop is suitable for children aged 8-11. We regret we will be unable to accommodate younger children/siblings in this session for upper KS2.
We will be running two identical sessions on Saturday 28th with the same 10:30am workshop repeated at 12 midday. Please do not book your children on both sessions.
The workshop is being run by The Drama Hut with an actor portraying Rosa Parks leading participants on an interactive adventure exploring historical facts from the 1950s.
For more information about Harrow Libraries please visit: www.harrow.gov.uk/libraries