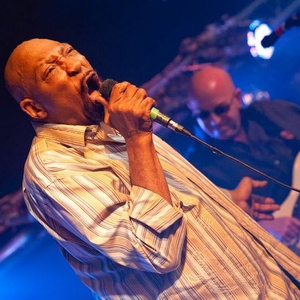 Geno Washington and The Ram Jam Band had two of the biggest selling UK albums of the sixties. Amazingly both of these were live albums. Hand Clappin, Foot Stompin, Funky Butt Live was in the album charts for 48 weeks of the year 1966 and was only out-sold by The Sound of Music and Parsley, Sage, Rosemary & Thyme.
US soul acts rarely visited the UK and, having come over as a part of the US Air Force and stayed, Geno was our soul man. His level of touring and the high energy of his gigs was, and still is (as immortalized by Dexy's Midnight Runners in the 80's hit Geno) the stuff of legends. During his sets, the beat was continuous and the hits were incessant.
It was really Geno who pioneered this Go, Go style of performing and the audiences simply could not get enough. With the likes of Jimi Hendrix, Cream, and Pink Floyd in support Geno could never relax. These spiritual meanderings were abruptly halted when, in 1980 Blighty beckoned once more. A call came from old friends in the UK that a tribute called Geno (mentioned above) had gone to number one in the charts.
In interviews, the singer, Kevin Roland, was speaking of this legendary soul man, whose name they used to chant up and down the land and public interest in Geno was growing for a new generation. Soon, Anglophile Geno, was back in the UK and back on the road.