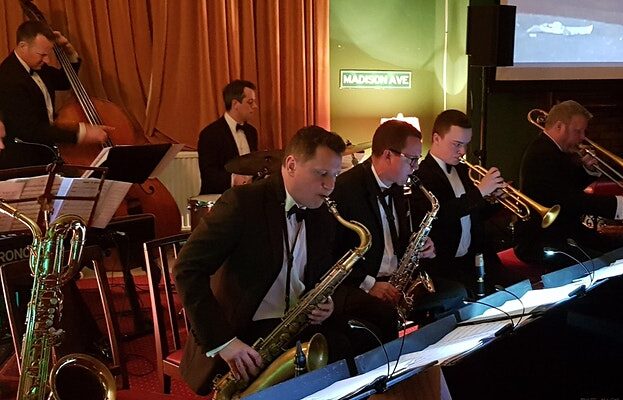 Andy is thrilled to bring his group back to Ickenham for what is sure to be a fabulous session of fine music and entertainment.
Originally formed to recreate the sounds of a Big Band for venues & budgets not large enough to accommodate a full scale BB, this ensemble has since evolved into a dynamic unit in its own right, performing an eclectic mix of swing, jazz, latin and afro-caribbean grooves.
Full list of personnel TBC.
NO BAR – BRING YOUR OWN BEER/WINE. Hot & cold soft drinks available to purchase from your table.
To assist with social distancing we have chosen to not provide a bar. Instead, we invite you to bring your own beer and wine and for a nominal charge per table (£5), we will provide glasses, bottle opener and cooler/ice.
Should we need to cancel the event we will issue a full refund