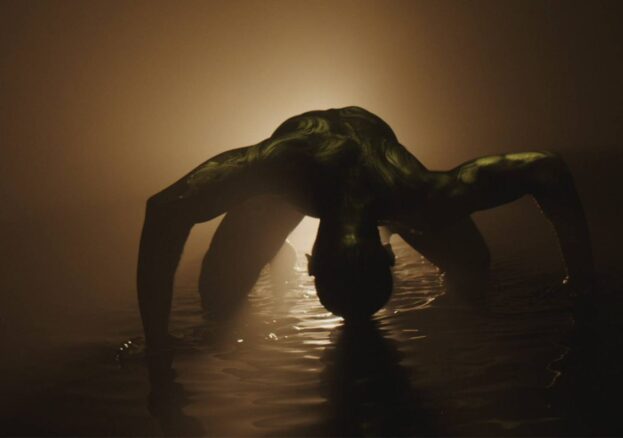 A dancer of extraordinary power and grace, Dickson Mbi summons multiple identities in this mesmerising solo performance inspired by a life-changing journey to his ancestral home in Cameroon.
The symbolic presence of a two-headed snake, the tiger whose roar vibrated as part of a funeral ritual, the knowing touch of a blind elder… it was these unnerving encounters that profoundly affected the London choreographer during a recent trip to his family's village. They have all brought him closer to the animistic practices of his African heritage and to the mystical place where they meet with his modern East End upbringing.
Enowate, meaning 'truth stands', draws on sinuous elements of hip-hop and contemporary dance in combination with original music and otherworldly animated projections. In asking the relatable question, 'who am I?', he connects with enigmatic forces to reveal himself and emerge from the shadows.
[Image description] A man kneels on all fours in shallow water, his head towards us but bent to look back through his legs towards the source of a soft golden light that catches the rippling water. The dark skin of his back is covered with swirling patterns.
More Islington Listings MORE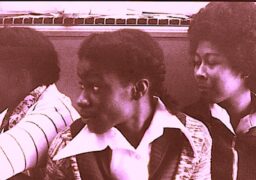 Islington
Saturday 24th February 2024
Our central theme is around Black Power Women and their roles in Black Education Movements – featuring Jessica's…