Event aims to showcase research on the Black community in particular Africans in Islington UK 'Culture' 'Race' 'Heritage' and 'Equity'
Go Africa Community Hub CIC is a Social enterprise mobilising the African Diaspora to embrace their cultural heritage through Heritage, Culture and Creativity. We have partnered with London Metropolitan University well known for supporting marginalised communities to pursue their dreams of an academic education and research. Please join us for the last part of the Go Africa 2023 programme.
We have organised a full day of learning and cultural exchange that will impact and change the most ridged minds on the connection of our culture, displacement and opportunities to succeed in a hostile and unequal society. Come and learn from seasoned personalities and academics whilst they debate the root causes from different perspectives; challenging the Institutional and systemic forces that harnesses inequality. To lighten the load you will also be able to enjoy a business and community fair with ORAL ART, OPEN MIC POETRY, MUSIC, African and Caribbean inspired products complimented with creative engaging workshops and entertainment from local artists.
The theme "Empowering Africans To Thrive" based on studies of the ethnic communities in Islington, is a learning exchange event that aims to educate the public and shine light on the past and current African experience, related projects and research findings, and multiple service/voluntary sector platforms that will empower the African Community. The goal is to promote African empowerment through this knowledge exchange.
The setting is Black History Month X Global Entrepreneurship Week relating to 'Equity' for the Black community and the reasons for Africans and Caribbeans coming to the UK for a better life and income – Relating to our Past (Windrush/Migration), Present (Discrimination), Future (Entrepreneurship vs Education)
Question – How does Culture & Displacement play a role?
Look forward to seeing you on Wednesday 22nd November 2023 day time 10 – 3 pm and evening Time: 5 – 8 pm
More Islington Listings MORE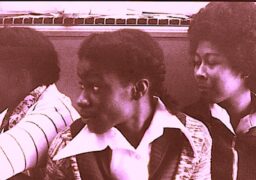 Islington
Saturday 24th February 2024
Our central theme is around Black Power Women and their roles in Black Education Movements – featuring Jessica's…