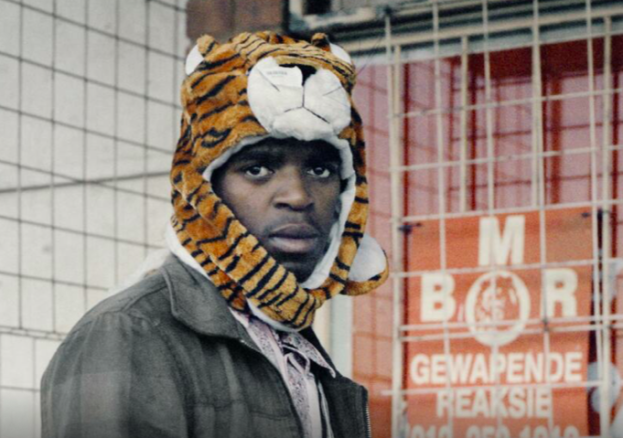 A free HENI Project Space exhibition exploring place, identity, love and loss in the work of photographers Mimi Cherono Ng'ok and the late Thabiso Sekgala.
Bringing together more than 50 photographs, S'thandwa Sami (My Beloved) looks at how the independent practices of Cherono Ng'ok and Sekgala speak to one another, as well as the impact that their friendship has had on their exploration of ideas around home, place and belonging.
This joint exhibition – the artists' first in a UK institution – highlights Cherono Ng'ok and Sekgala's shared concern with intimacy and indirection, as well as with nuanced, alternative narratives about life in their respective locales. It includes elegiac photographs that deal with landscape, loss and absence, and a series of striking portraits by Sekgala.
Within the exhibition, photographs by both artists are exhibited side-by-side in an installation designed by Cherono Ng'ok. The artist's decision to accompany this display with a selection of plants and trees, including aromatic eucalyptus, adds another sensory dimension to this joint exploration of home and belonging.
The title of the exhibition, which translates as 'my beloved' or 'my love', is taken from one of Sekgala's favourite urban Zulu songs, 'S'timela sase zola', by South African writer and composer Mbongeni Ngema.
Mimi Cherono Ng'ok (b. 1983, Nairobi, Kenya) studied photography at the University of Cape Town, graduating in 2006. Her work explores intimacy, loss, memory and the sentimental, while her influences include her good friend Paul Maheke, Dineo Seshee Bopape and The Muppet Show. She loves whales and elephants.
Cherono Ng'ok has recently been included in the 10th Berlin Biennale (2018) and the 57th Carnegie International, Pittsburgh, PA, USA (2018).
Thabiso Sekgala (b. 1981, Johannesburg, South Africa; d. 2014, Johannesburg, South Africa) held solo exhibitions in South Africa and Europe and has exhibited in group shows internationally, including LagosPhoto Festival (2015), Bamako Biennale (2015) and Les Rencontres D'Arles (2013).
In 2013, he had residencies in both the Künstlerhaus Bethanien, Berlin, and at HIWAR/Durant Al Funun, Jordan. He studied at Johannesburg's Market Photo Workshop in 2007 to 2008 and was awarded the Tierney Fellowship in 2010.
The exhibition is supported by The African Arts Trust.
More Lambeth Listings MORE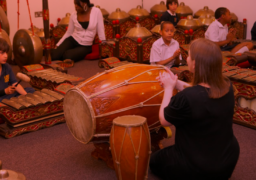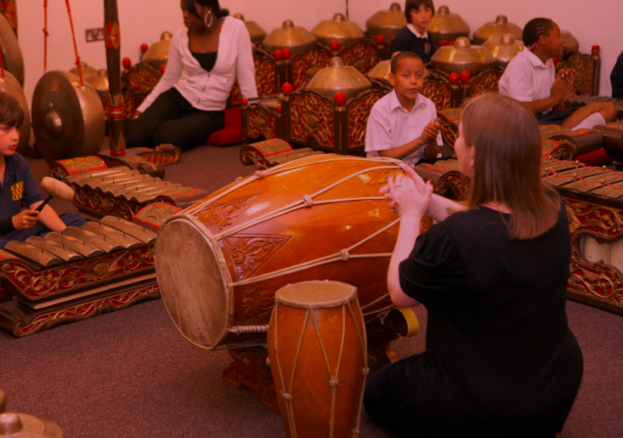 Lambeth
17 Sep 2019 - 14 Jul 2020
Every Tuesday in term-time, Southbank Centre offers free sessions for Lambeth primary schools to discover both the Gamelan…