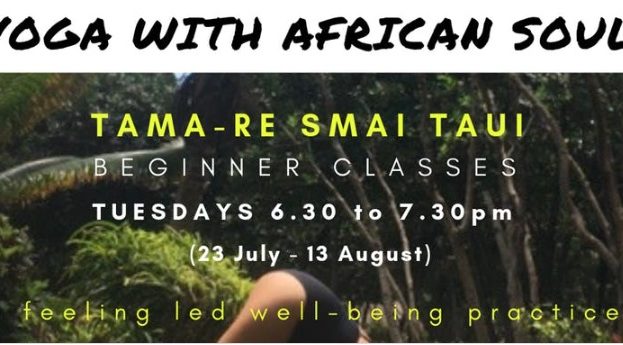 Yoga based on African practices and mythology.
Tama-re Smai Taui incorporates moving meditation likened to Tai Chi, in which we embody natures elements, alongside static Yoga postures and sequences. Although some of these positions and flows are similar to those developed in India, they are based on Hieroglyphs and other artifacts from Kemet (Ancient Egypt), which preceed Yoga's more widely accepted foundations.
Feeling over fitness! It is absolutely possible to lose weight and tone up through the practice of Yoga, however, these classes will be focussed more on the meditative side, with goals being to alleviate stress, improve flexibility and strengthen the connection between mind & body.
AN HOUR FOR YOUR SELF WITH A SUPER SOULFUL SELECTION. MATS PROVIDED.
Suitable for all levels – come as you are! To avoid fees visit: www.highlifeyoga.co
THE FOUR WEEK COURSE WILL PROVIDE A FOUNDATION IN THE PRACTICE, BUT IF YOU ARE UNABLE TO ATTEND ALL DATES, EACH CLASS WILL BE A STANDALONE TASTER OF TAMA-RE SMAI TAUI.
Tickets for 30 July, 6 & 13 August will be released nearer the time, follow for notification.
More Lambeth Listings MORE
Lambeth
5 July 2019 - 5 January 2020
From the Nazi theft of art and the bombing of cathedrals in Coventry and Dresden to the destruction…