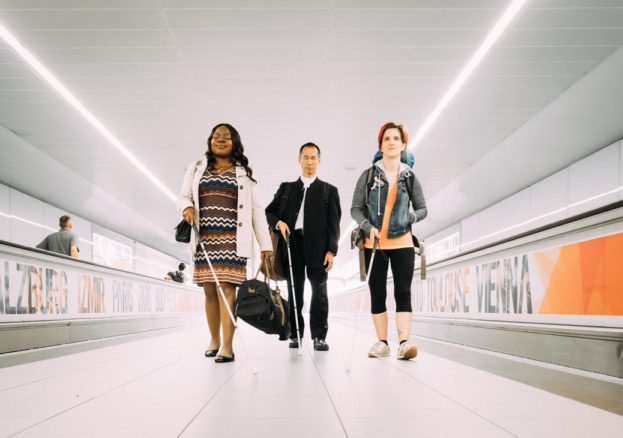 Flight Paths is the first ever co-production from Extant, the UK's leading theatre company of visually impaired people, and Yellow Earth, the UK's award-winning British East Asian theatre company. It brings together playwright Glen Neath (The Ring, Seance), movement specialist Vicki Amedume from Upswing, surround-sound technologist Tarim and filmmaker Terry Braun to deliver a dynamic and innovative piece of theatre.
Combining movement, music, narrative and creative audio description delivered through new sound technology, Extant and Yellow Earth create a multi-media production that expands artistic and access boundaries.
The Goze were blind female storytellers and musicians who travelled the length and breadth of medieval Japan making a living from performing epic tales. In this production, two blind women take centre stage sometimes on aerial silks, sometimes with their feet firmly on the ground but always surrounded by voices, music, stories and ghosts.
From tradition to modernity they navigate the path of the migrant, weaving together personal stories of blind artists from Japan, Nigeria, the USA and Australia as they forge their careers as aerialists, viola player and soprano.
Running time: 1h 30mins with no interval
More Leicester Listings MORE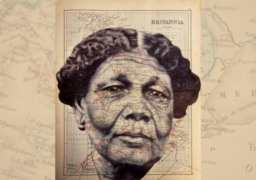 Leicester
Friday 20th October - Sunday 10th December
Habib Hajallie champions figures from ethnically diverse backgrounds that have been conspicuously omitted from traditional British portraiture, he…