New exhibition at Merseyside Maritime Museum reveals 500 years of Black British seafaring
The exhibition combines personal stories, historic data, objects and memorabilia to chart a course through the often troubled waters of Britain's maritime past to explore the work of Black seafarers. Historically overlooked, Black Salt shows how they contended with the dangers and hazards of life at sea, and challenged inequality on board and ashore.
Black Salt reveals the legacy of those Black sailors, many of whom signed off in British ports, which then saw the steady growth of Black populations in cities such as Cardiff, London and of course, Liverpool. Their experiences span the gamut of sorrow and tragedy, heroism, victory and triumph.
The exhibition is based on the book Black Salt: Seafarers of African Descent on British Ships, by historian Ray Costello, it runs at Merseyside Maritime Museum to 2 December 2018
More Liverpool Listings MORE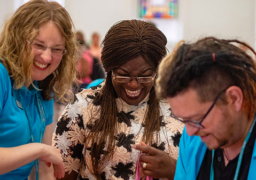 Liverpool
25 May 2019
Join us for a shared reading hosted by the Reader. This shared reading group is a place to…