The annual Slavery Remembrance Day is held on 23 August. On this day in 1791 an uprising of enslaved Africans on the island of Saint Domingue (modern Haiti) began. It was a crucial event in the fight to end the European transatlantic slave trade. The date has been designated by UNESCO as Slavery Remembrance Day, a reminder that enslaved Africans were the main agents of their own liberation.
Our Slavery Remembrance Day commemorations acknowledge a major period of trauma and injustice in world history, which is too often forgotten. The events enable us to remember and reflect upon the millions of lives that were stolen through enslavement. It also allows us to consider the many legacies and achievements of people of African heritage throughout the diaspora.
Our annual celebrations include the walk of remembrance, a libation on the waterfront and the Dorothy Kuya Slavery Remembrance Lecture, which will be delivered by Gina Belafonte in 2018.
Why is Slavery Remembrance Day important?
More Liverpool Listings MORE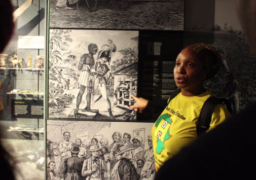 Liverpool
Sat, 29 June 2019 08:00 – 21:00
Back by popular demand! All are welcome to The Maafa Tour – Liverpool. This tour is designed and…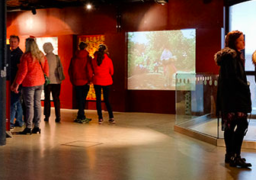 Liverpool
25 Aug 2019
Visit the International Slavery Museum for an autism-friendly quiet morning. The museum will be open as usual to…