We will be hosting our annual Windrush Day event at Alexandra Park in Manchester! Please join us!
Windrush Day is an important day for our community. It marks the arrival of nearly one thousand members of our community who arrived in the UK from the Caribbean in 1942.
We celebrate Windrush day yearly to commemorate them for their bravery and the contributions they have made to our community and society in general.
Please celebrate with us this year at Alexandra Park in Manchester.
Join us on Saturday 25th June 2022 from 12:00hrs – 18:00 hrs.
Register here: https://portal.cahn.org.uk/windrushday2022
More Manchester Listings MORE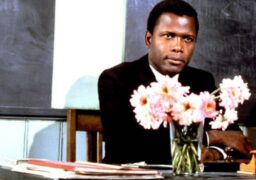 Stockport
Friday 8th July
As a tribute to the late great Sidney Poitier we are proud to present one of his greatest…