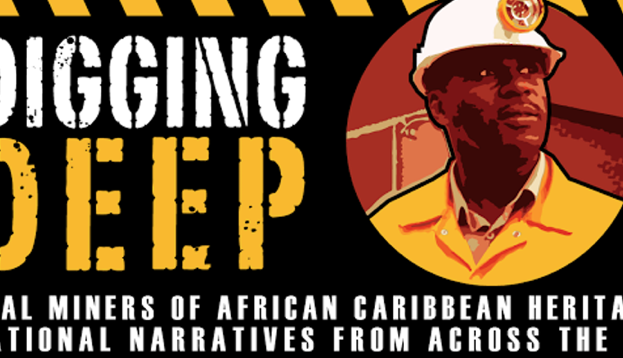 Nottingham News Centre presents – Coal Art Workshops!
http://www.blackcoalminers.com/
This Heritage Lottery Funded DIGGING DEEP project (HLF), is led by volunteers from across the UK and focuses on collating and sharing the experiences of former coal miners of African Caribbean heritage, exhibited through a variety of media-based, creative art forms. The project is best summarised by the following information:
"Over decades, African Caribbean coal miners stood shoulder to shoulder with white British, European and Asian miners, toiling underground to help fuel the UK economy. Some even died in the process. Yet they are the forgotten ones. Their part in Britain's industrial past has never been told…until now.
Hundreds of black men worked in deep coal mines across the UK with concentrations of black miners working in Nottinghamshire, Leicestershire, Yorkshire, Bristol, Kent, Durham, south Wales and Scottish coal mines, for example. Gedling Colliery Nottinghamshire, was known as 'The Pit of Nations', as it was thought that black miners made up at least a quarter of the workforce (between the 1950s-1980s), as symbolised on the Gedling colliery banner."
For these workshops the general public are invited to participate in creating art made primarily out of coal. The artwork created in the four workshops will go into a larger heritage exhibition that will tour mining museums and other establishments across the UK.
If you have any questions or want to book a space feel free to contact us! (BOOKING ESSENTIAL)
info@nottinghamnewscentre.com
Tel: +44 (0) 115 871 3819
http://www.nottinghamnewscentre.com/
Dates: 30th July, 31st July, 18th August, 8th September 2018
Time: 10AM – 4PM
Refreshments provided
More Nottingham Listings MORE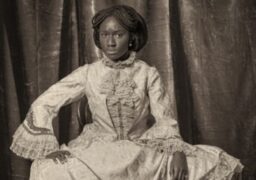 Nottingham
Saturday 23 September 2023 – Sunday 7 January 2024
Open at Lakeside Arts Reimag(in)ing the Victorians features sculptures, paintings, film and photography by leading artists who take inspiration from…