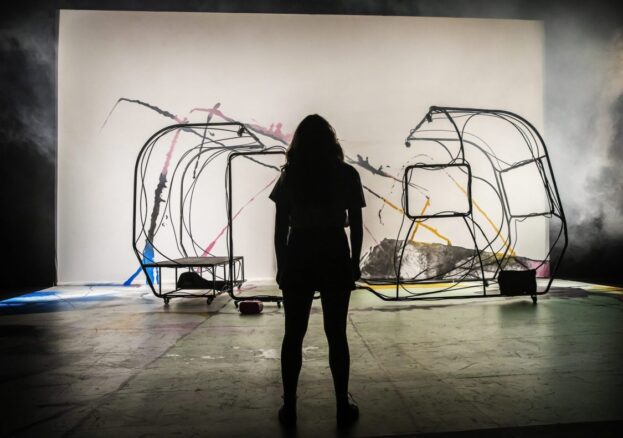 Following a sell-out run in 2019, this thrilling new version of Sophie Ellerby's LIT has been specially filmed for audiences to enjoy at home.
"I'm making him work for it. Got him to buy me a pack of Tangfastics and a can of Lilt before I showed him my tits."
The problem with love is that it's different for everyone. For Bex, love is a handjob in detention and the promise of a date at a Chinese buffet. She doesn't even like Chinese.

LIT explores the turbulent teenage years of a girl looking for love in all the wrong places, and reunites director Stef O'Driscoll with rising star Eve Austin – reprising her role as Bex following a nomination for Best Actress in a New Play (Broadway World Awards).

Don't miss your chance to see this landmark digital revival.

Please note: LIT  contains depictions of and references to sex and sexual violence, rape of a minor and underage pregnancy. It also contains strong language, drug use and themes of sexism, misogyny, the foster and care system and the adoption system. The show is recommended for ages 16+.

Extreme care has been taken to protect and support all those involved throughout the development of this production. Whilst LIT is not an autobiographical story, it is a true to life depiction of the lived experience of young people living in the UK today.

If you are affected by the details, characters or stories depicted within the story, links to organisations that can offer further support to victims, perpetrators and those living with the impact and traumas of abuse are included at the end of the film.
How It Works
Once you have rented LIT, you will receive an email with your e-ticket attached. This e-ticket will contain a link to the page on our website where the recording can be accessed. You will need to login to your Nottingham Playhouse account to view the video.
You will have access to the recording for five days. Please make sure you watch the show before the end of your rental period to make sure you don't miss out.
If renting the show after Thursday 26 May 2022, please be aware that your rental period will be reduced as the recording must be taken down on Tuesday 31 May 2022. We, therefore, recommend renting early to enjoy the full five days access and to avoid disappointment.
If you don't receive your e-ticket straight away after purchasing, please check your spam/junk folders.
If you are using a smart TV, you should be able to access the show through your browser. You can find help and advice on this and more on our FAQs page.
More Nottingham Listings MORE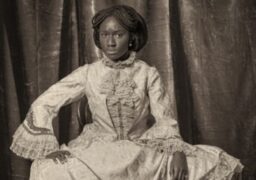 Nottingham
Saturday 23 September 2023 – Sunday 7 January 2024
Open at Lakeside Arts Reimag(in)ing the Victorians features sculptures, paintings, film and photography by leading artists who take inspiration from…