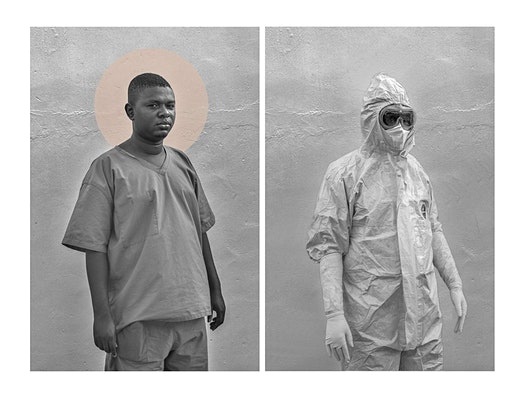 Join us for the fourth talk in our series with Panos photographer Andrew Esiebo, discussing his work and more.
Andrew Esiebo started out in photography by chronicling the rapid development of urban Nigeria as well as the country's rich culture and heritage. As his work began to gain international recognition, Andrew started to explore new creative territories, integrating multimedia practice with the investigation of themes such as sexuality, gender politics, football, popular culture, migration, religion and spirituality.
His work has been exhibited at the Sao Paulo biennials in Brazil, Dakart in Dakar, Senegal, at the Biennale Cuvee in Linz, Austria, Photo Quai biennials in Paris, at the Guangzhou Triennial in China, the Chobi Mela V Photo Festival in Bangladesh, Noorderlitch Photo Festival in the Netherlands, Bamako African Photography Encounters in Mali and the Lagos Photo Festival in Nigeria. He is the winner of the 2011 Musee du Quai Branly Artistic creation prize.
Andrew has been awarded a number of artistic residencies by the Institut Francais (formerly Cultures France), Visa Pour Creation in Paris, Africa Beyond programme run by Gasworks in London, by the Gyeonggi Creation Center in South Korea and from the Bag Factory in Johannesburg, South Africa.
In 2010, he was selected for the Road to Twenty Ten project to form an All-Africa team of 16 journalists and photographers to provide alternative stories from the World Cup in South Africa.
His attention to social issues has seen him working for several local and international institutions including King's College London, the University of Padova, Italy, The Photographers' Gallery in London, Action Aid, WHO, UNICEF, Women for Women, MSH Nigeria and several others.
His works have been published in books, magazines and on websites such as New York Times, Courrier International, Le Point, the Financial Times, The Guardian, Marie Claire Italia, Time Out Nigeria, Mail & Guardian online, Bloomberg, Laia Books, Geolino, CNN, Al Jazeera and the African style magazine Arise.
Andrew lives and works in Lagos.
More Online Events Listings MORE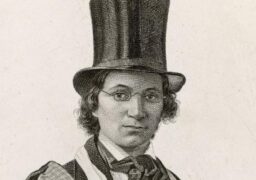 Online Events
Wednesday 13th December
A virtual tour of London & beyond highlighting the important & inspiring roles U.S. Black women played in…