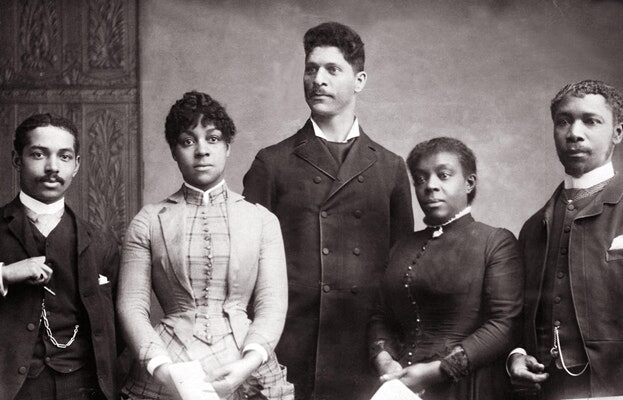 Discover stories of the Black British population and their lives within Victorian Britain.
Even in recent years, there has been a noticeable lack of progression in Black History's presence in British scholarship – there are multitudes of forgotten geographies of black men and women within Victorian society.
In this enlightening talk, Caroline Bressey returns to the individuals she wrote about in her PhD and tells their stories in the context of the multi-cultural communities they lived and worked in.
Especially reflecting on popular culture's influence, join us as she uncovers the spaces where black men and women could find work, in particular the circus and the theatre. It was in these places where they could enjoy success, but also a place where their labour was undoubtedly racialised.
Caroline Bressey is a Reader in Historical and Cultural Geography, in the Department of Geography at UCL. Her research focuses upon the black presence in Victorian Britain, especially London, alongside Victorian anti-racism communities and the links between contemporary identities and the diverse histories of London as represented in heritage sites in Britain and has co-curated exhibitions with the National Portrait Gallery, the Museum of London Docklands and Tate Britain where she and her colleague Dr Gemma Romain co-curated 'Spaces of Black Modernism' an exploration of Black artist models in Interwar London. Her first monograph, Empire, Race and the politics of Anti-Caste (Bloomsbury Academic, 2013) examined the anti-racist reading community established by the Somerset Quaker Catherine Impey in 1888. Her current research project is exploring the multi-ethnic working-class communities of Victorian England.
What's Online is a series of talks and events delivered by our experts and special guests. Talks last approximately 30-40 minutes, followed by a 15 minute Q&A.
This online talk will be presented on Microsoft Teams. You do not need a Teams account to join an event, and can select the Join anonymously option to join from your browser if preferred. If you are accessing the event from a mobile device, you will need to download the Teams app. For the best experience we recommend using either a laptop or desktop computer.
More Online Events Listings MORE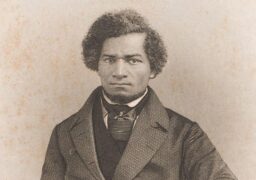 Online Events
Wednesday 6 December
A virtual tour highlighting sites around the UK/Ireland where freedom fighter Frederick Douglass had a strong impact with…