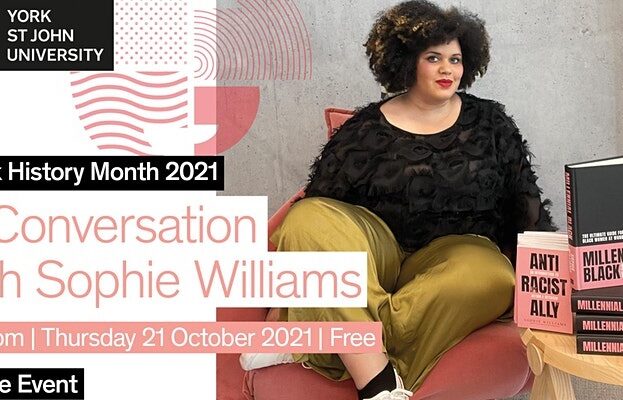 Join us for a fascinating discussion on feminism, systemic racism, and identity with Sophie Williams, acclaimed author of Anti Racist Ally and Millennial Black.
In conversation with Dr Janine Bradbury (York St John University), Sophie will explore how we can make space for racially marginalised people and how small conversations can spark big change.
About Sophie Williams
Sophie Williams is a TED Speaker, leading anti-racism advocate and author of Anti Racist Ally and Millennial Black.
She has written for publications such as The Guardian, Cosmopolitan and Elle as well as delivering sessions training for major organisations such as Apple, Sky, Cambridge University and UK Civil Service.
Prior to her writing career, she had a career in advertising, holding positions including Head of Production, Chief Operating Officer, and Chief Financial Officer. She is now a Manager at Netflix, leading Production Planning throughout EMEA.
How to Join
This event will be hosted on Zoom. The Zoom joining link will be emailed to all ticketholders 48 hours before the event. A further reminder email, containing the joining link, will be sent to all attendees 1 hour before the event is due to start.
Access and Inclusivity
At York St John University we are committed to making our events as welcoming and inclusive for as many people as possible.
Live automatic captioning will be available at this event, however, please note that its accuracy and quality can vary.
If you are planning to attend one of our events and have specific requirements, please contact us by either e: events@yorksj.ac.uk or t: 01904 876654 and we will make every effort to accommodate you. We will try our best but cannot guarantee provision.
More Online Events Listings MORE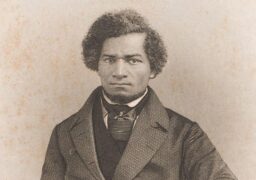 Online Events
Wednesday 6 December
A virtual tour highlighting sites around the UK/Ireland where freedom fighter Frederick Douglass had a strong impact with…