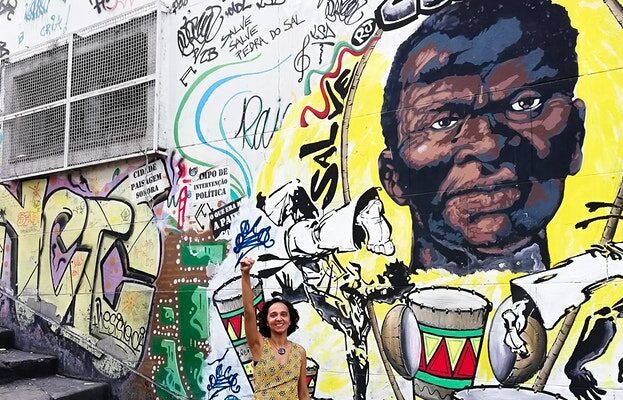 Black History Studies presents our Virtual VIRTUAL BLACK HISTORY WALK – The Little Africa Black History Walk on Saturday 27th March 2021.
Black History Studies in association with Rio Encantos Experiences presents a virtual 'Little Africa Black History Walk in Rio de Janeiro' on Saturday 27th March 2021.There is a "Little Africa" in Rio that is still unknown by most people. You will learn about the history of the port and its role on the slave trade, its labour movements and economic growth and Brazilian Black History Figures.
This route is about Brazilian history and its African roots. It showcases archaeological sites and how they're deeply connected with who we are as Brazilians. Here you will find out about one of the most prominent art hubs and hear about resilience, historic figures that helped to built up our wealth on the fields of science, philosophy, music, religion, gastronomy, and culture in general. Get to know about some of the people who fought for freedom and built the foundations of Black movements in Brazil.THIS IS NOT TO BE MISSED.
This virtual tour will take place on Saturday 27th March 2021 from 19:00 to 21:00 GMT.
Tickets for virtual tour cost £8.00 per person.
Location: This is a WEBINAR via Zoom. The Zoom link will be provided to you 24 hours before the event. Please check your spam folders.
*** THE PRESENTATION STARTS AT 19:00 UK TIME. PLEASE JOIN THE WEBINAR ON TIME VIA ZOOM TO AVOID MISSING OUT ***– Tickets for this webinar are non-refundable and non-transferable.
For more information contact Black History Studies on 0208 881 0660 or 07951 234233 or email info@blackhistorystudies.com
More Online Events Listings MORE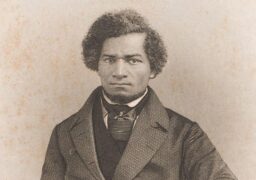 Online Events
Wednesday 6 December
A virtual tour highlighting sites around the UK/Ireland where freedom fighter Frederick Douglass had a strong impact with…