Quickly becoming a household name, following a viral playground freestyled aged 13, Deno has spent the 5 years homing in his craft.
Working with the likes of Jae5, Krept and more, Deno spent over 36 weeks in the Official Charts with successive singles "London", "Pumpy", "Lifestyle", "Motorola" and freestyle "Advice (Dele Alli)" peaking at #14.
Continuing to add to his growing lists of accomplishments, Deno has also be found a salve in acting and production, as he starred in his own 3-part short film The Re-Up. Following on from staring and scoring Idris Elba's debut TV show In The Long Run and his infamous role of Bailey in Rapman's Shiro's Story Pt.3. He also became the youngest boohooMan ambassador, launching his collaboration in Thorpe Park.
Time: 7 pm
More Sheffield Listings MORE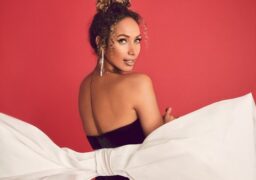 Sheffield
Wednesday 6th December 2023
This is really really difficult for me to express so please bear with me. I put my all…