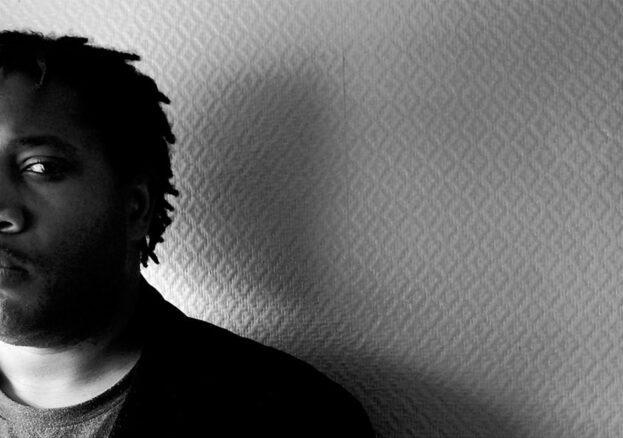 Pan Amsterdam is Leron Thomas' creative response to feeling 'a way' about his place and representation in the American Jazz and R&B music industry.
Leron Thomas was born and raised in Houston, Texas and attended the High School for the Performing and Visual Arts where he was taken under the wing of mentor and major inspiration in his life and sound, Roy Hargrove.
He moved to New York City to study Jazz and Contemporary Music at The New School University. There he studied and toured alongside many notable contemporaries and the likes of Billy Harper, Mos Def, Lauryn Hill and Jason Moran to name a few. Trumpet and composition was Thomas' main instrument with a sincere creative focus on composing music unlimited by genre restraints. His ambitions to be more than a sideman eventually led him to singing and rapping.
Leron's obscured series of genre-blending albums began with his self produced; self- released "Dirty Draws" which impressed then New York Times writer Ben Ratliff. Although his self-made albums, were underground experimental classics in collectors circles the world over, unfortunately he was only able to earn his living via sideman gigs with luminaries of the Neo-Soul and contemporary Jazz communities in New York City and eventually Paris, France.
Thomas quickly gained a reputation as a fascinating and unpredictable improviser and composer, fluid in all genres of music drawing heavy inspiration from Paul Hindemith and Lightning Hopkins.
Pan Amsterdam came to be when Leron's friend Malik Ameer (the rapper in Madison Washington) introduced him to London based label, Def Pressé. thatmanmonkz (producer of Madison Washington) sent Leron Thomas a 'beat-tape' which inspired Leron to develop a rap persona, with a trumpet… of course. The result was Pan Am's first album, The Pocket Watch. Eventually a demo song, Plus One from The Pocket Watch was 'leaked' to a few select people, one of them happened to be, Iggy Pop who soon premiered Plus One on his BBC 6 Music show. With significant support from 6 Music, The Wire, DJ Mag and several influential Underground Hip-Hop/Jazz publications, Pan Am was well on his way.
Since then, Leron Thomas has toured extensively with Iggy Pop as bandleader, collaborator and friend, composing and producing the majority of Iggy Pop's recent album, Free. Over the past two years, Pan Amsterdam has steadily released singles, EPs and other oddities since the release of The Pocket Watch. Following a UK Tour for Pan Am', he embarked on a US Tour with Open Mike Eagle which led to a collaboration with Open Mike Eagle entitled No Snare for Pan Amsterdam's 2019 EP Elevator Music Vol 1. which also featured a guest appearance by Iggy Pop on the 7' inch collectors vinyl Mobile/ 15 Seconds. Pan Amsterdam's most recent album, HA Chu, brings together new friends, Jason Williamson (Sleaford Mods), Jimi Goodwin (Doves), acclaimed French producer, GUTS and some old friends, Malik Ameer and producer Mr.Shn. When Leron hosted BBC World Service show, Music Life he met Jason Williamson. Candid moments such as these abound on HA Chu's interludes as Leron Thomas reveals the composer, musician, and man behind the mask of Pan Amsterdam. HA Chu (released Oct 2nd) has met with much critical acclaim thus far. Highlights include a 4/5 star review in The Times and Sunday Times. AOTD at Bandcamp. B Playlist at BBC 6 Music. AOTD at 6 Music. Reviews in Vinyl District The Wire, MOJO, Record Collector and an appearance on OkayPlayer amongst many other blogs, stations and magazines…
Leron has also just released another album on Lewis Recordings (Digital Oct 2nd. Physical to come). This record is under his real name and presents the straighter story. The album is titled, More Elevator Music. The project includes songs recorded with Leron's Paris based band, many of which are also members of Iggy Pop's touring band. Iggy Pop features on a track on the album named In The City. The album is currently doing well and has been supported by BBC Radio 6 Music and BBC Radio 1.
Presented by .
This is a 18+ show.
More Southwark Listings MORE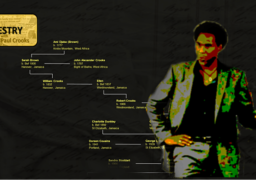 ONLINE EVENTS
Sun, 20 Jun 2021, 19:00 – Sun, 31 Oct 2021, 20:00 GMT
Guidance on tracing your ancestors and bringing your Black history to life. This talk complements Paul Crooks' talk…