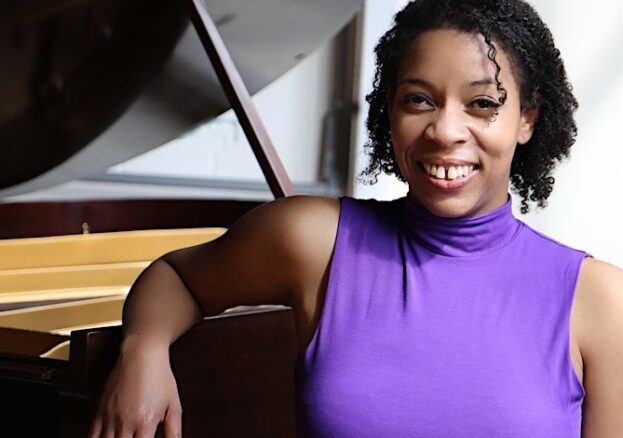 Concert pianist, Beatrice Nicholas, performs works by Black Chicago Renaissance female composers.
Beatrice Nicholas is a solo pianist and chamber musician who has performed around the UK, France, Germany, Poland, Thailand and the Czech Republic. Highlight venues include the Wigmore Hall, Cartier Foundation in Paris, Kings Place, Leeds Town Hall, Snape Maltings, and Edinburgh Queen's Hall.
As well as being a solo Artist, Beatrice is a member of both the Chineke! Chamber Ensemble and the Zeitlin & Nicholas Duo. She is additionally a composer and arranger who has received commissions from the Creative Minds Festival, Nottingham Chamber Music Festival and Dark Design Graphics Company. Her work has been featured on BBC Radio 3 and she was showcased by the British Black Classical Foundation as featured composer for Black History Month in 2021. Her original compositions and arrangements are included in both her solo repertory and Zeitlin & Nicholas programming.
In 2022 she and Nicholas Daniel premiered Hannah Kendall's new work, ' Tuxedo: (Copper); Ivory Mask for Oboe and Piano', at the Wigmore Hall. She has also recorded music for composers Daniel Bernstein, Joe Zeitlin and premiered works by Llias Rachaniotis, Arne Sanders Philip Spratley and Maxim Bendall.
Beatrice will also be performing an extended programme of Women of the Black Chicago Renaissance and giving masterclasses on the repertoire at Finchcocks Residential Piano Courses in Kent in June 2023. More information for amateur pianists interested in applying for the course can be found here.
Founded in 1948, Westminster Music Library holds one of the largest public collections of sheet music and music books in the UK. We are part of the Westminster and Kensington & Chelsea BiBorough Library Service, and our materials are free to use and borrow.
To receive updates on forthcoming events, sign up to our mailing list, or view all events across Westminster Libraries and Archives on Eventbrite.
This recital is part of our free live music series. Join us every Wednesday at 12:30 for a lunchtime concert.
Click here to find out how you can support your library by making a donation or volunteering your time.
More Westminster Listings MORE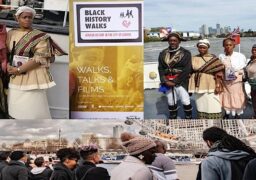 Westminster
Saturday 25 May
Your private, double-decker boat will start from the Temple Pier near Temple tube station on the Embankment. Your…