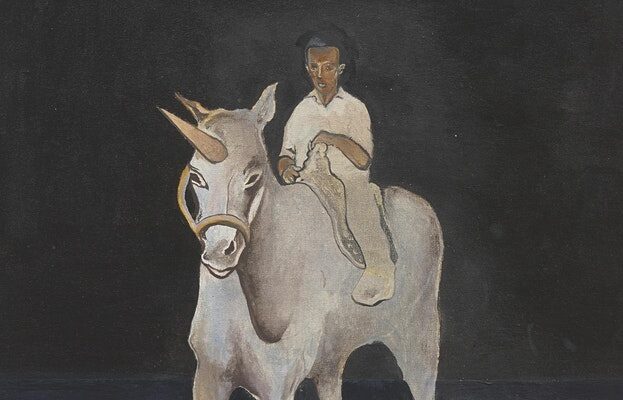 David Zwirner is pleased to present a selection of work by American artist Noah Davis (1983–2015), organised by Helen Molesworth. On view in London, the exhibition will provide an overview of Davis's brief but expansive career. Following the gallery's highly acclaimed exhibition in New York in January 2020, this will be the first presentation of the artist's work in the United Kingdom.
Davis's work is notable for its seemingly uncomplicated relationship between, on the one hand, his lush, sensual, figurative paintings and, on the other hand, an ambitious social practice project called the Underground Museum, a Black-owned-and-operated art space dedicated to the exhibition of museum-quality art in a culturally underserved African American and Latinx neighbourhood in Los Angeles. The exhibition will highlight both parts of Davis's oeuvre through a group of his most enduring paintings as well as models, artworks, and archival materials that tell the story of the Underground Museum. The exhibition will also include a room modelled on the working offices at the Underground Museum, featuring more paintings by Davis as well as BLKNWS by Kahlil Joseph, Davis's brother; a sculpture by Karon Davis, the artist's widow; and Shelby George furniture designed by Faith Childs-Davis, Davis's mother.
Helen Molesworth notes:
Noah Davis was a figurative painter and cofounder of the Underground Museum (UM) in Los Angeles. Despite his exceedingly premature death at the age of thirty-two, Davis's paintings are a crucial part of the story of the rise of figurative and representational painting in the first two decades of the twenty-first century. Loneliness and tenderness suffuse his rigorously composed paintings, as do traces of his abiding interest in artists such as Marlene Dumas, Kerry James Marshall, Fairfield Porter, and Luc Tuymans. The pictures can be slightly deceptive; they are modest in scale while being emotionally ambitious. Using a notably dry paint application, and a moody palette of blues, purples, and greens, his work falls into two loose categories: There are scenes from everyday life, such as a portrait of his young son, a soldier returning from war, or a housing project designed by famed modernist architect Paul Williams. And there are paintings that traffic in magical realism, surreal images that depict the world both seen and unseen, where the presence of ancestors, ghosts, and fantasy are everywhere apparent.
More Westminster Listings MORE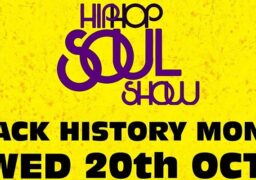 Westminster
Wednesday 20 October 2021- Wednesday 19 January 2022
DJ! Debate! and our infamous Played In Full Music Quiz! Join Hip Hop Soul Show: LIVE! and be…