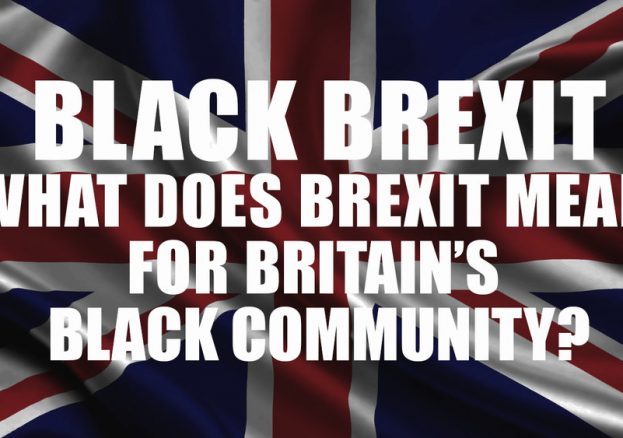 Brexit – the UK's exit from the EU – will lead to the most significant economic and political shake up of the UK in 50 years.
Much has been written about what it means for different parts of the country, in terms of generationally, class and Britain's place in the world. But much less has been said about what it means for Britain's Black community and the implications for the Black Commonwealth.
Too often when those negotiating and commenting on Brexit talk about the need the need for closer ties between the UK and the Commonwealth post Brexit, they usually refer to Canada, Australia, New Zealand and sometimes India; but there are 52 countries in the Commonwealth club with a combined population of 2.3 billion people, a third of the world's population, and with 94% living in Asia and Africa.
This conference seeks to give voice to the views of Britain's Black community as negotiations reach a critical stage.
Guided by Conference Chair Trevor Williams and Moderator Henry Bonsu, we will hear from business leaders, entrepreneurs, Commonwealth representatives, economists, trade and finance specialists, including Shamik Dhar, Melanie V Eusebe, Ian Greenstreet, Professor Victor Murinde, Dr Emilia Onyema and Janet Thomas.
Early bird tickets on sale until 1 March, don't be disappointed and get yours before they are gone!
Sign up to become a BCA Gold Member today to qualify for a limited number of complimentary tickets. Become a Gold member today. 
Full Programme
Objectives:
DEFINE, DELIBERATE AND DELIVER
One month ahead of the Commonwealth Summit hosted by the UK the w/c 16 April 2018, Black Cultural Archives is convening an important conference to address the business, political and economic issues that Brexit pose.
DEFINE what Brexit means to Britain's Black community and what support is needed to secure it. Is it good or bad; does it mean more opportunity than risk; will a focus on domestic talent mean, for instance, that black youth unemployment currently around 35% or nearly twice the UK average will fall, as more is done to harness their undoubted talent?
reate a forum for Britain's Black business leaders to DELIBERATE with leaders from the Rest of the World, particularly from the Commonwealth, to highlight and promote the areas of exceptional opportunity for the economy, finance, investment, trade and culture.
DELIVER a manifesto to inform those negotiating Brexit for Britain and those responsible for Commonwealth relations on how Britain's Black businesses are preparing for the opportunities and challenges that a post-Brexit economy offers.
Topics will include:
What is Britain's role in the world post-Brexit? What will change? What will not?
What will a post-Brexit Britain look like?
Will Brexit improve the UK's trading relationships with the Commonwealth?
Does the Commonwealth still matter to our prosperity?
What kind of transitional arrangement do we need?
What impact will a 'controlled' UK immigration regime have and what does it mean?
Is Brexit the biggest risk facing business and the economy?
Will Brexit renew or weaken Britain's position as a leading geopolitical power?
Agenda:
08.00    Registration/breakfast
08.45    Welcome – Chairman's introduction
09.00    How did the Black community vote?
09.10    Domestic challenges and opportunities (Keynote 1)
09.30    Panel 1
Brexit and the Commonwealth: leveraging the benefits and the challenge – the big business view
10.45    Break
11.00    Panel 2
Brexit and the Commonwealth – the entrepreneurs' view
12.15    The Commonwealth perspective (Keynote 2)
12.50    Closing remarks
13.00    Lunch/networking
NOTE: Throughout the event, the audience will be asked for their views on key issues via handheld electronic voting devices. The results will be published along with the key takeaways from the speakers.