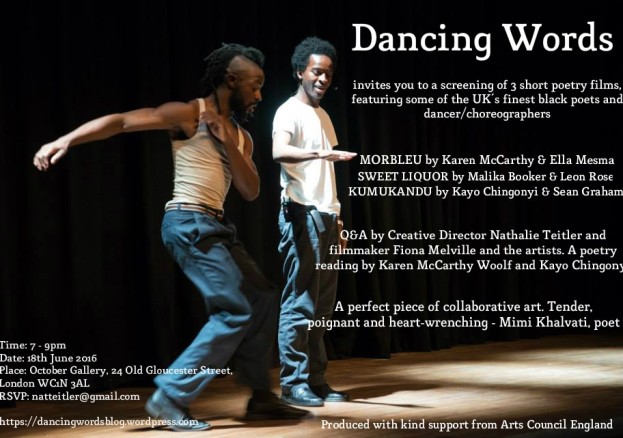 The films were created for Dancing with Words.
Malika's poem Sweet Liquor is taken from her Booker prize winning collection Pepper Seed (Peepal Tree Press) and explores the world of the soca fete.
'Sweet Liquor' by Malika Booker
Karen McCarthy Woolf's poem Morbleu is taken from her collection An Aviary of Small Birds, which centres around the stillbirth of my baby son Otto.
'Morbleu' by Karen McCarthy Woolf
An intimate screening will take place on Saturday 18 June, 7-9pm at the October Gallery, Bloomsbury. This will be followed by a Q&A and poetry readings.
You can purchase books by the poets, by clicking on their names: Malika Booker, Karen McCarthy Woolf.