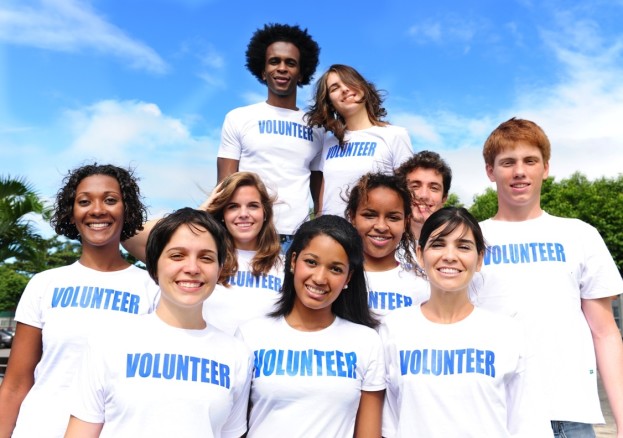 Ethical volunteering is about ensuring the contribution you make is meaningful to the host community and has a lasting, positive impact.
In recent years, concern has grown that some organisations are failing to meet the expectations of overseas volunteers and that volunteers themselves have not thought through what their placement will involve.
Volunteers frequently feel let down by the experiences that they have in their host environments,' says the charity Tourism Concern. 'Many of those who volunteer do not necessarily understand that they will be involved in development work, or what the implications of that are for themselves and the host communities.'
So, before you sign a contract or hand over any money, spend time working out what you want from your overseas volunteering assignment and be realistic about how to achieve this.
Questions to ask yourself
For many people, volunteering overseas is a life-changing experience, but a successful placement can only come from matching what you want and can offer with what actually needs to be done. Ethical volunteering is about ensuring the contribution you make is meaningful to the host community and has a lasting, positive impact.
So, start by asking yourself the basics. Why do you want to volunteer overseas? What existing skills and experience do you have to offer already? Consider the practicalities – do you really want to spend months away from your family and friends? Are you prepared to spend time in a country which might not have the infrastructure and amenities you're used to? And are you able to cope with the cost?
Once you have worked out what you have to offer, you are better placed to judge whether your contribution overseas will be meaningful and worthwhile.
It's also worth asking yourself whether you have fully considered the options available closer to home. There are many ways to make a difference that don't first require a 12-hour flight and sometimes it can be better to volunteer at home and be a tourist overseas.
Choosing an ethical organisation
It's easy to assume that if you are volunteering then you're bound to be doing good, but that isn't necessarily the case. For example, by offering to work for free, you might even be taking away a job from a local person. A good organisation will ensure that it works in partnership with local communities to ensure volunteers only provide a service a community genuinely needs.
Ethical Volunteering has put together a list of seven questions to help you pick an ethical overseas volunteering placement:
1. Exactly what work will you be doing? Can the organisation provide you with a brief job description?
2. Does the organisation work with any local partner organisations?
3. Does the organisation make any financial contribution to its volunteer programmes? If so exactly how much, minus any payments for food and accommodation for volunteers, is this contribution?
4. Does the organisation have any policies on eco and ethical tourism practices, and if so what are these and how are they implemented?
5. What time frame is the volunteer programme run on? How long has the programme been running and what are the plans for the future?
6. Can the organisation give you precise contact details for your chosen programme?
7. What support and training will you receive? Further detail about these questions is available in an Ethical Volunteering leaflet (pdf).
Travelling far from home, especially to a developing country, may spark other questions. For example, if the country has an oppressive government, what is the organisation's attitude towards it and relationship with it? Carbon emissions from flying contribute to global warming – what is the attitude of the organisation towards this? These are tough questions with no easy answers. A good organisation should welcome questions and be ready with some options.
Know before you go
If possible, meet a representative of an organisation face-to-face before signing up to a placement. You should also ask them if you can be put in touch with other volunteers – either those still overseas of some who have recently returned. You can meet people yourself through Facebook, Twitter and new volunteering network i-volunteer. Some organisations, like VSO, have their own online communities where you can ask questions and seek advice.
Of course, everyone will have different experiences and one person, is unlikely to persuade you either way. But other volunteers can at least give you a feel for what the placement is like and suggest some further questions you might want to ask the organisation..
Time spent researching before you make a decision about whether or where to go is definitely worthwhile, and reputable organisations should welcome your enquiries. Volunteering overseas frequently requires significant cost and commitment. And it can go wrong, so never be shy of asking what might seem difficult or obvious questions.