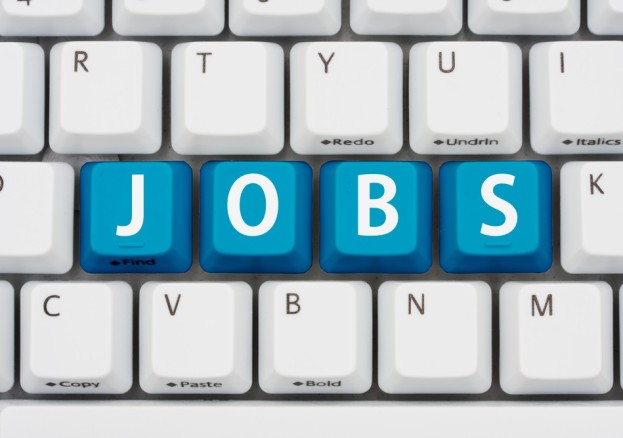 It's easy to become disheartened when applying for jobs. Once out of university the reality of the job-seeking market can be overwhelming but take comfort in the fact that businesses are still seeking graduates with the right set of skills. For instance, The Net A Porter Group is currently on the lookout for the next generation of talent in software development to join our software engineering graduate scheme. This might sound surprising as most people see us as a retail company, but we're as much a technology company as we are a fashion business.
Across each of the three businesses, which include Net a Porter, the Outnet and Mr Porter, we receive hundreds of applications daily for all kinds of roles and it's amazing how many contain some basic errors. Here are five top tips to avoid common pitfalls and give yourself the best possible chance of succeeding in your application, no matter what industry or role you're looking for:
Streamline your CV
Keep your CV to a maximum of two pages. Employers are put off by overly lengthy CVs – make sure that it is succinct, with any relevant extracurricular activities or transferable skills easy to find. In addition, there shouldn't be any gaps in your CV that are unaccounted for; if you've taken six months off to go traveling, that's fine – just tell us about your experiences and what you've learnt. What transferable skills did your summer job leave you with?
Spelling or grammar mistakes are almost guaranteed to land you in the "no" pile with most employersAvoid silly mistakes
Spelling or grammar mistakes are almost guaranteed to land you in the "no" pile with most employers. A simple spellcheck can prevent your application being dismissed for avoidable errors. Ask someone to read your application for you as a fresh pair of eyes will help pick out what you might have missed.
Tailor your application
Try not to use generic copy or cover letters for every graduate scheme application. Although it might seem like an easy way to save time, employers are inundated with submissions and a little originality can help you stand out from the crowd. Tailor each application accordingly, adding detail about what you could bring to the company with your relevant knowledge and skills. Also, definitely mention it if you have met any of the recruitment team at events. This helps to show that you are serious about the role and employers will appreciate the extra effort.
Review your online profile
Make sure that employers are seeing the best side of you, no matter which of your online profiles they choose to explore. Believe me, they won't just check your LinkedIn page to find out about you! Ensure that any images or information you wouldn't want a future employer to see are removed or kept private. If your Twitter postings demonstrate that you are engaged with the type of work you want to be involved in, this will also help your application
Over-prepare for interviews and assessment days
It's natural to be nervous on these occasions so if you've thoroughly swotted up on the company, its values and its products this will help keep you calm under pressure. When it comes to talking about yourself, plan some key examples from your course or extracurricular experience demonstrating your key skills, which you can draw on within the interview.
Make sure you read and re-read the job description and what the organisation is looking for. If there is anything you don't understand then try to research it. You can also ask the names of those who will interview you and look them up on LinkedIn to give you some useful insight on what they might ask.
Let your personality shine through
At The Net a Porter Group, we're as interested in the individual as we are in their experience and credentials so don't be afraid to show some personality and connect on a personal level with your interviewer. Equally, try to communicate your passion for the business and your enthusiasm for the role.

Don't give up!
The right role is out there but it might require some work first. Digging around for alternative options which are not always as well-publicised as some of the major graduate schemes for the big corporations is often an important first step. You may even want to make a list of your top ten ideal companies and ask your university careers department if they have contacts within those businesses. If they don't there's nothing to stop you doing some online research and contacting your dream companies directly, even if they aren't advertising for graduates.
The Net a Porter Group is currently looking for the future stars of software development to join its software engineering graduate scheme.