There are more students from private and independent schools studying at medical school in comparison to students from state schools, even though only 7% of the population is privately educated. Furthermore, the current literature shows that there are increasing numbers of students from BME backgrounds in higher education and in particular at Russell Group universities. This includes medicine and dentistry (4% and 27.8% of medical and dental students during 2014/2015 were Black and Asian respectively, with 3.0% of the population being classed as black and 7% classed as Asian), perhaps because of the perceived discrimination in the job market by these groups.
However, it is important to remember that BME is a broad term encompassing a wide range of ethnicities. This is crucial to realise because some ethnicities perform less well than others. For instance, there were only 0.5% and 0.1% of Black Caribbean and Black 'other' students studying medicine and dentistry in 2014/2015 in comparison to the 3.4% of African students. There are 3.0% of Black people in the UK (Black Caribbean and African) with 1.7% being Black African. Therefore, whilst there is an over-representation of Black Africans in medicine and dentistry there is a significant under-representation of Black Caribbeans. There is a similar pattern exhibited with regards to the number of doctors from ethnic backgrounds registered by the General Medical Council (GMC). Although there are more Black Africans compared to Black caribbeans in the UK there are similar numbers of Bangladeshi and Chinese UK domiciled residents in the UK but there is exactly double the number of Chinese students than Bangladeshi students studying medicine and dentistry according to data from 2014/2015.

So what if someone was to offer to level the playing field? That is where Dr. Patrice Baptiste steps in with her organisation Dream Smart Tutors.

Since being officially announced in April this year, Patrice has taken her small, one-woman business from the reaches of East London, to a regular Central London sight.
The goal is admirable, as currently London hosts' five Medical schools with 9,124 students, outranking the total number of students in Northern Ireland, Scotland and Wales with 8,241 students respectively.
Surprisingly, whilst the organisation's sphere of influence continues to grow across the country, the organisational structure of Dream Smart Tutors has remained the same; with Dr. Baptiste being the sole worker at her organisation. Luckily though, the pressures such growth has brought on, has not fazed the young doctor, who is very much enjoying the experience of her ever-growing success.
"Throughout my medical training I tutored and mentored students in various areas including help applying to university. However, students have often been referred to me at a late stage resulting in a more rushed process."
This realisation helped Patrice to open up her tutoring to a wider range of students, and now, Dream Smart Tutors provides bespoke packages and one day courses for students who wish to apply to medicine. In the future Patrice would like to branch into other areas such as Law.
"There are a number of problems disadvantaged and Black students have when trying to approach a STEM subject: firstly, their confidence may have been knocked through schooling with some students being actively discouraged from applying to certain subjects at university level and secondly, they may feel the subject is not for someone 'like them' as the people they see in the media is not a reflection of themselves".
"I want to be a positive connection; I want to show young people that there is someone in these professions that is like them, for them, someone that they can use if they ever need help."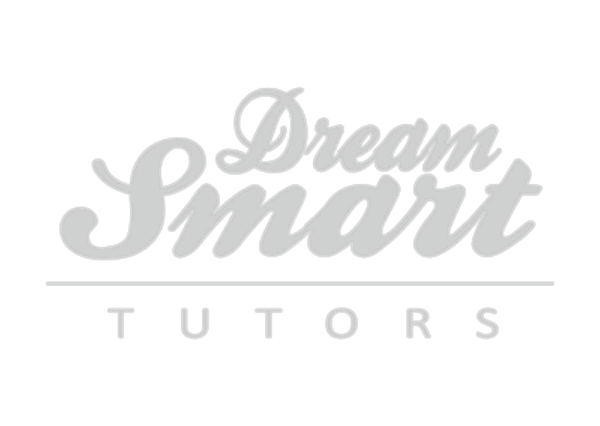 This support seems more valuable than ever, with 98,000 students selecting STEM subjects at University level, the largest number since records began, the demand for STEM jobs at the end of a three and four year degree is higher than ever. However studies in the Medical field make up almost half of all STEM applicants with 40,625 students being accepted onto Medical related courses in 2014.
It is partly due to this increasing demand that has further moulded Dr. Baptiste's ethos and deepened her dedication to improving the lives of Black STEM students. Such dedication has been contagious too, with Dream Smart Tutors inadvertently appealing to Medical Students who are not seeking help, but instead want to offer their time to help spread the positive message Dream SmartTutors holds.
"At the moment, I am looking for medical students and doctors to share their story, their experience and just tell people what it is really like to be a medical student, or a doctor."  So far the call has been met by some of the students from one of the largest medical schools in the country; University College London, though Patrice says the offer is open to anyone available.
Dr. Baptiste personally oversees the development of all services, which is bespoke for each client and can range from an in depth CV or personal statement review to personal mentoring sessions and  tailored talks at schools with interview technique improvement.
"One of the aims of DreamSmartTutors is to make the student a well-rounded individual. Yes you need to have great grades in school, but you need to have excellent written and verbal communication along with good interpersonal skills."
Our conversation ends optimistically as I end with one final question. "If you could change one thing about STEM careers, what would it be?" The response is punchy and straightforward. "There are 50 Black professors in the UK and only 17 are female. There are still, despite a number of widening participation schemes by universities and organisations, a lower number of students from disadvantaged backgrounds applying to and being accepted to study medicine. We need more disadvantaged and BME individuals breaking into the upper echelons of these specialist professions, and I want to be a part of the solution, helping to make that happen."