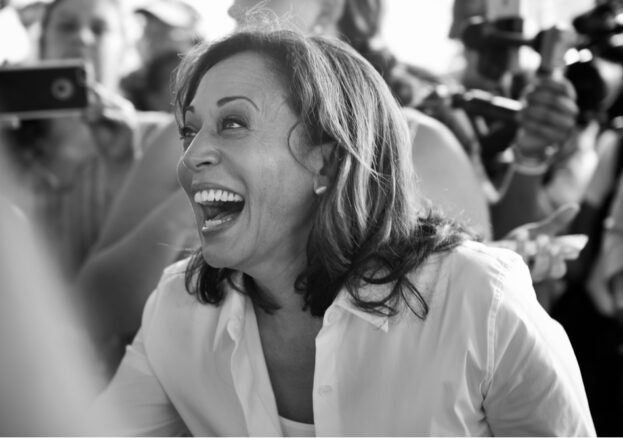 Kamala Harris announced her candidacy for President of the United States on 21 January 2019 at Howard University. As her alma mater, the pre-eminent black university she graduated from, Harris said Howard gave her some of the most formative experiences of her life.
Harris had already earned herself a reputation for toughness when she worked as a District Attorney and Attorney General in California, and the start of her candidacy was strong, with impressive performances in debates. The fierceness she had become known for dealing with cases of gang violence, drug trafficking and sexual abuse, was on display as she served on the Select Committee on Intelligence, and the Judiciary Committee. Harris was first elected to the US Senate as a Democrat in 2016, becoming the first Indian American and the second African American woman to serve.
As Harris revealed in her 2020 memoir, "The Truths We Hold: An American Journey", she was being what her mother expected of both her daughters, a "confident, proud, black woman". Harris' father is Jamaican-American, an economist and professor emeritus who taught at Stanford University, while her mother, who passed away in 2009, was the daughter of Indian parents who went on to become a prominent American biomedical scientist and cancer researcher.
Harris has often said that she is comfortable with her identity, and that her identity makes her uniquely suited to represent those on the margins, but that above all she simply wants to be seen as an American.
Kamala Devi Harris is a woman who dares! She is an overtly ambitious woman who is phased by very little. She has never shrunk away from hard decisions or from taking tough measures. She wasn't phased when after announcing her presidential plans in January 2019, she had to let her dreams die later that year, citing a lack of funds and officially withdrawing her candidacy on 3 December.
On 11 August 2020, Joe Biden chose Harris as his running mate and the world watched as Harris took contentious debates in her stride too – performing well in her Vice-Presidential debates against Mike Pence. Biden himself had to answer to Harris during the first Democratic debates earlier in the summer, when the two Democrats clashed on the issue of school busing – a policy to make schools more diverse in terms of race.
Harris has long been a rising star and 2020 has been her time to shine. Over the year, she's spoken out on issues such as immigration, criminal justice reforms, increasing the minimum wage, women's reproductive rights, gay marriage, police reforms, drug policy reforms, wrongful convictions, and the death penalty.
Harris' oratory is one of her strong points and is often commented on. She uses bold questioning to get to the bottom of things, adding to her reputation as a fierce, formidable woman. Her law enforcement credentials are another strength that may well prove beneficial in her new role, giving her the ability to walk the tightrope between different opinions in her own party, and the country as a whole. Back in 2009, Harris co-authored a book with Joan O'C Hamilton called 'Smart on Crime: A Career Prosecutor's Plan to Make Us Safer' – sharing her vision for a more reform-minded criminal justice system.
The momentum is mounting and is hopefully about to propel an elected black woman into the White House. Harris is reimagining the world, reimagining public safety, and she has a story to tell. We've heard it on the campaign trail but there will be lots more to come after the final results of the Presidential Election 2020 are announced. Fingers crossed, the next chapter of Harris' story will be set in the White House.