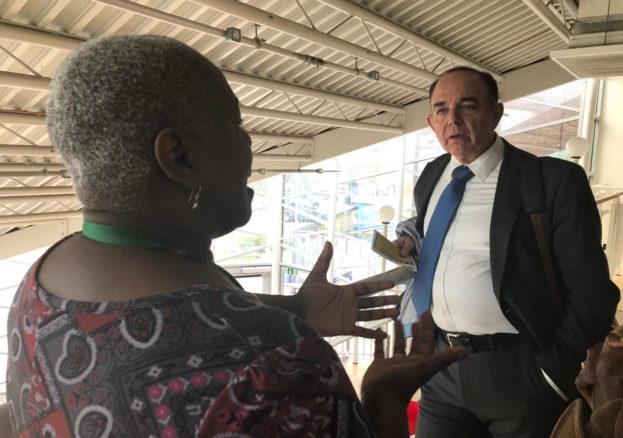 BBC Teach who create classroom resources for teachers have introduced a welcomed series of programmes for young people about the murder of Stephen Lawrence.
The Murder that changed a nation
Devastated by the tragedy 26 years on his brother Stuart Lawrence  has given some insight and support to the programme.  The three short films are designed to be used with GCSE students and focus on  Democracy & Justice, Identity & Diversity, Racism & Institutionalised Racism.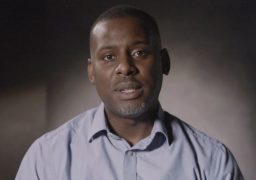 In an open letter to teachers and students to mark the first Stephen Lawrence Day, Stuart Lawrence tells the students to "Go out and live your best life".
Stuart Lawrence tells students to "Go out and live your best life"
Stephen Lawrence was murdered in South London in 1993. His Mother, now Baroness Doreen Lawrence who has never stopped campaigning to bring the perpetrators to justice will receive an Honorary Degree from Cambridge University next month.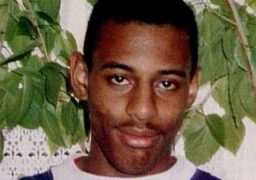 Also in celebration of the first Stephen Lawrence Day, Lord Bourne Communities Minister went along to IRIE  Dance Theatre's 'Change of Play' Event.  This was an open event for young people in the local community which involved hosting taster sessions in Spoken Word, Music Production, Dance, Drumming and Drama. IRIE's first  year BA dance students  presented some of their work for those attending. 
 IRIE Dance Theatre is Britain's leading dance theatre company working in the field of African & Caribbean dance fusion. Founded in 1985 by Beverley Glean with the principal aim of highlighting the profile of Black dance in Britain the company's aim is to provide a repertoire of works that reflect the African Caribbean influence in our multi cultural society.
Inspiring young people to make positive change
Lord Bourne said  "The annual Stephen Lawrence Day was announced to inspire young people to make positive change, ensuring that Stephen's lasting legacy is a brighter, better future for many generations of children to come. Today's event, like the many inspiring activities that have taken place across the country, carries forward that sentiment, providing young people from the local area with the opportunity to engage with the arts and to discuss a positive future for their communities" He also said that young people will lead the way as we come together to fight racism, bigotry and hate crime and organisations such as IRIE Dance Company will be key to inspiring and supporting the next generation.