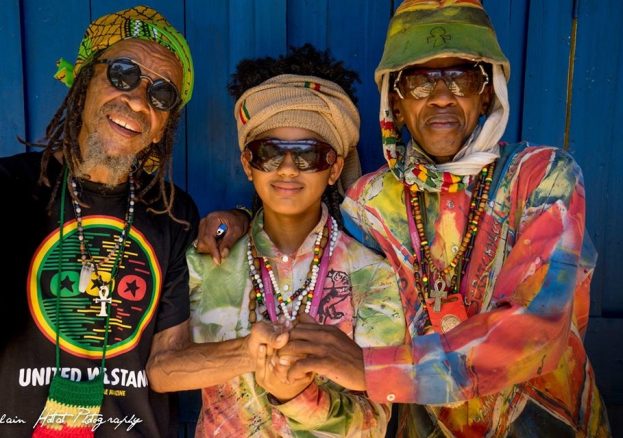 International Reggae artist Scratchylus, who is currently No1 on the Reverbnation charts, speaks with Black History 365 about his music, who inspires him and his new album Reset The Mindset revisited.
Can you tell us about What first got you into music?
Listening to  my mum and uncles playing Dennis Brown John Holt Bob Marley  Ken Boothe from as long as I can remember especially on a Sunday was a big influence. I grew up with a lot of Sound Systems around me where you talk on the riddims.
Who inspired you to make music?
It was a natural inspiration,  I started performing on well-known sound systems such as Java, Nuclear, Powa, Diamonds, a Girl's Best Friend, and One Love Sound System. It was while working with all these sounds that I was  introduced to laying vocals in a recording studio
How would you describe the music that you typically create?
I create conscious music to educate uplift enlighten and create awareness
Can you tell us about the new album and What is your creative process is like?
'Reset The Mindset' the title track for the album seems to have become very relevant in these times; as the world faces the consequences and emerges from a coma of the coronavirus.  The words 'Mind Over Matter Not Matter Over Mind' 'Prevention Is BetterThan The Cure' 'Awareness Is Divine' 'We Have To Reset The Mindset, This Is The Educational Vaccination' all this resonates with thousands of my fans.
I have always been sensitive to injustices local and International. As I have said in many interviews I wanted to be a lawyer but when I was studying Law I realwised that the law was based on precedents, in some cases justice not seen and done, which is perfect for us to move on to the next song 'Rebel (The World Is Rebelling) featuring Barry Ford. This song highlights 'Inhumane Policies, Insensitive Hypocrisies, Leading To Brutal Decisions'
'Sweet Child Precious Little Child' featuring my daughter Empress Reggae, and Legendary Rockers Kiddus I, is a song that states "Let Us Put You Up Where You Belong' a message for the children of the entire world as they too try to cope with the turbulence in the world.
'Woman Wants De Lovin With A Little Reggae' is a song to lighten the mood and attitude in these challenging times.produced in Jimmy Cliff studio with a full live band featuring Legendary Horsemouth Rockers Wallace.
The creative process always begins with an idea first, then Melody, Riddim, and Artists.
What artists have you most enjoyed collaborating with?
 I fulljoy working with my daughter Empress Reggae she's so sharp, Legendary Kiddus I, Bushman, Professional Caveman, Real StarJunior Reid , Inna De Yard , Earl Chinna Smith, Legendary Bobby Digital who are all leaders and pioneers, and of course dynamic Sizzla Kalonji the most prolific songwriter.
Who would you most like to collaborate with and which famous musicians do you admire?
I admire Sizzla Kalonji, Kiddus I, Bob Marley, Dennis Brown, Earl Chinna Smith, and all artists and musicians in general when you do it the right way. It is hard hard work.
What is one message you would give to your fans?
The message for my fans is "Mind Over Matter Not Matter Over Mind" More strength Love Health and Comfort
Do you have any upcoming shows? Can you tell us about your upcoming Black History month University Tour?
At the moment I can do internet shows 'Portobello Radio Live' UK and 'Global Radio' US. I very much look forward to doing the Black History Month UK University Tour this year, despite the turbulence the topics will be very interesting in these times. The aim of the Black History Month Tour is always to create awareness and provide an opportunity for dialogue through debate and Q and As.
What is the best advice you've been given?
The best advice I was given was to take my music seriously because you get out what you put in.
If you could change anything about the industry, what would it be?
Artists with the real message need more coverage.
You can listen and purchase the Reset The Mindset Revisited Album here: