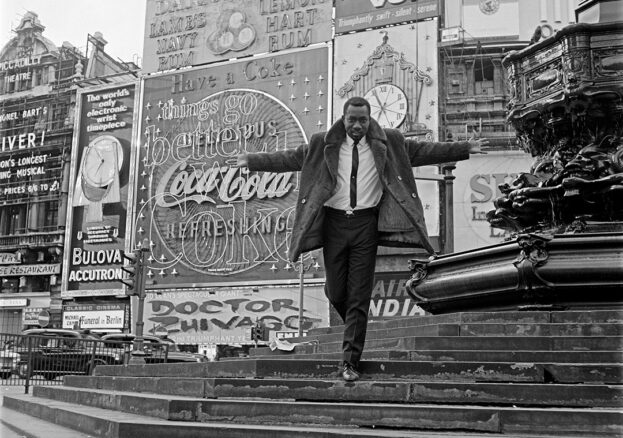 Ahead of a major survey exhibition, opening May 2021, Serpentine announces Portraits for the Future, a unique virtual event celebrating visionary photographer James Barnor and his influence on generations of artists, plus a month-long collaboration on Piccadilly Circus screens with CIRCA.
Taking place 31 March, Portraits for the Future brings together artists, musicians, poets and cultural leaders to offer insights and reflections on Barnor's work for global audiences. Renowned photographers will give instructions and tips for creating successful portraits, sharing personal thoughts on Barnor's enduring influence and how his vision might guide us into the future.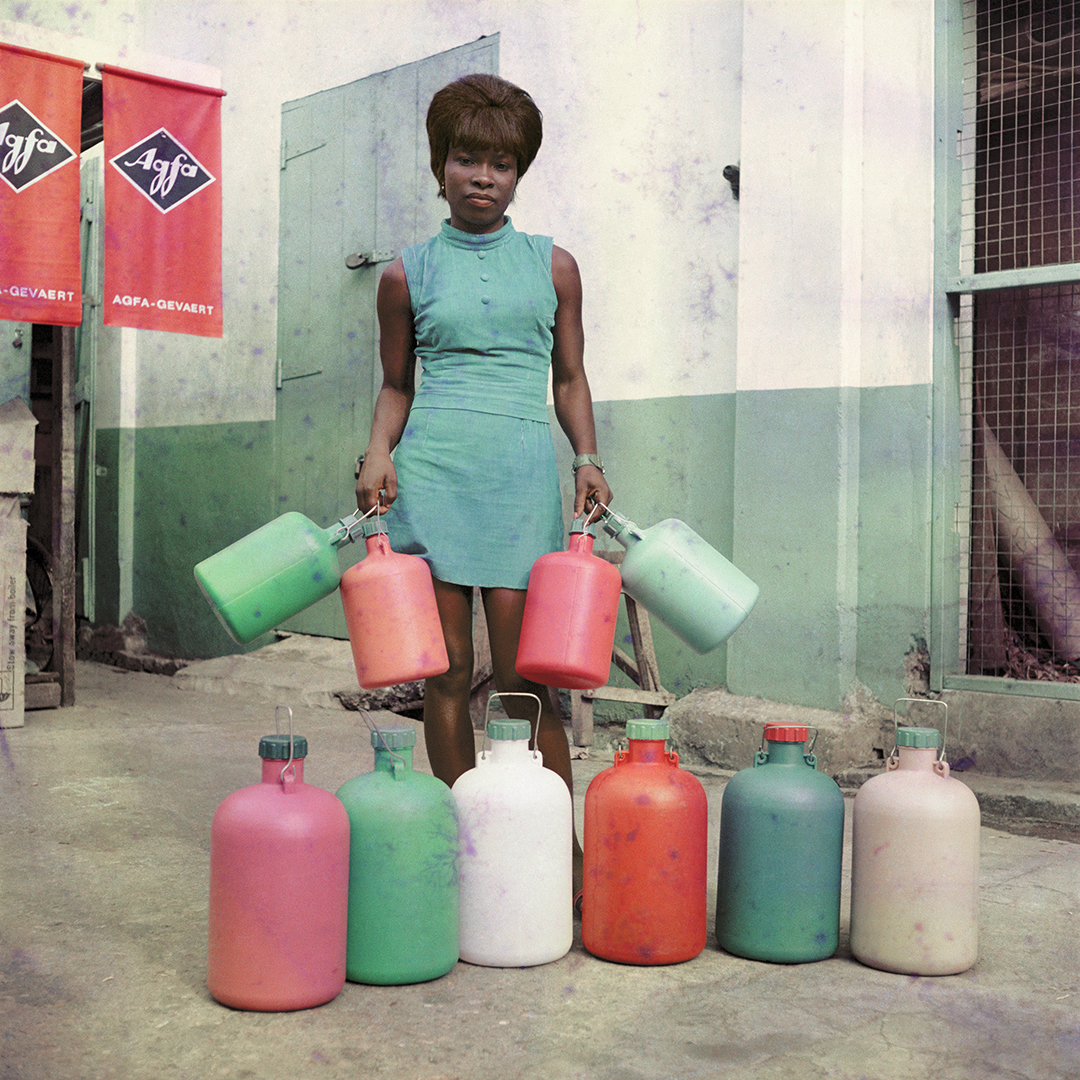 Hosted by Clara Amfo, the event features James Barnor in conversation with photographer Tyler Mitchell and Hans Ulrich Obrist; music by Ebo Taylor; poetry by Nii Ayikwei Parkes; a look through the archives with collective Black in the Day, contributions from Sir David Adjaye, Naomi Campbell and British Vogue Editor-In-Chief Edward Enninful; plus instructions, observations and tips from some of the most exciting photographers working today, including Liz Johnson Artur, Samuel Fosso, Eric Gyamfi, Zohra Opoku, Dayanita Singh, Ming Smith, Juergen Teller and Tourmaline.
Following the virtual event, the Serpentine has joined forces with CIRCA, a new digital art platform that pauses the adverts on London's Piccadilly Lights screen, for a specially commissioned tribute to James Barnor. From 1-30 April, every evening at 20:21 GMT, James Barnor: Past, Present and Future will run on Europe's largest screen for two and a half minutes, in three chapters: Past, a selection of James Barnor's most iconic images shot in 1960s London, edited by Ferdinando Verderi (Italian Vogue); Present, which revisits and reinvents Barnor's archive, created by Olu Odukoya (Mod
ern Matters); and Future, which sees five photographers of African descent reflecting on Black diasporic intimacy through people and photography and the ongoing influence of Barnor's archive, curated by Culture Art Society (CAS).
Serpentine is also launching a Kickstarter campaign to build a community to fund a programme of activity that will bring Barnor's work to the widest possible audiences throughout 2021. Beginning 24 March, the campaign will offer audiences a chance to support these programmes and to receive rewards such as an exclusive limited edition print, private exhibition tours and more. Visit Kickstarter to register.
James Barnor: London/Accra – A Retrospective and the Portraits for the Future virtual event are generously supported by The Marandi Foundation (Headline Partner) and The Pictet Group (Supporting Partner). With special thanks to Bloomberg Philanthropies for their support.
"I came across a magazine with an inscription that said, 'A civilisation flourishes when men plant trees under which they themselves never sit.' But it's not only plants – putting something in somebody's life, a young person's life, is the same as planting a tree that you will not cut and sell. That has helped me a lot in my work. Sometimes the more you give, the more you get. That's why I'm still going at 90!" – James Barnor
"We feel it is urgent to present this major survey exhibition of James Barnor's photography because public knowledge of his work does not yet match the influence it has had upon generations of creators who have followed in his footsteps. The event on 31 March will ignite a group conversation with some of these very voices from around the world, which will lead to such an exciting takeover in Piccadilly Circus, and finally, the start of our programmes at Serpentine later in May. Whether in London or elsewhere, we hope those who have been moved by Barnor's work in the past and those who will delight in their discovery of it in the not too distant future will all join us on multiple stops of this phenomenal journey."
Bettina Korek, Chief Executive and Hans Ulrich Obrist, Artistic Director, Serpentine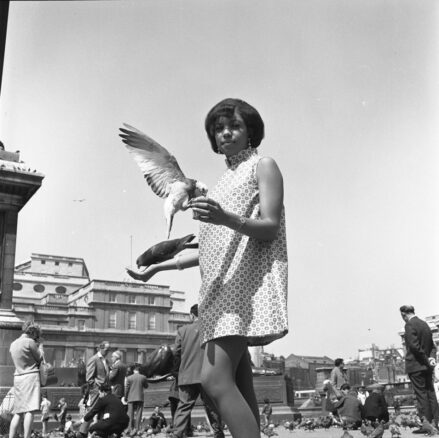 James Barnor's career as a studio portraitist, photojournalist and Black lifestyle photographer spans six decades, recording major social and political changes in London and Accra. His forthcoming Serpentine exhibition, James Barnor: Accra/London: A Retrospective, focuses on the period 1950-1980, selected from more than 40,000 available images, all distinguished by Barnor's unmistakable eye and indelible connection to his sitters.
Born in 1929 in Accra, Ghana, James Barnor established his Ever Young studio there in the early 1950s, capturing a nation on the cusp of independence in an ambiance animated by conversation and highlife music. In 1959 he arrived in London, furthering his studies and continuing assignments for influential South African magazine Drum which reflected the spirit of the era and the experiences of London's burgeoning African diaspora. He returned to Ghana in the early 1970s to establish the country's first colour processing lab while continuing his work as a portrait photographer and embedding himself in the music scene.
James Barnor: London/Accra – A Retrospective curated by Lizzie Carey-Thomas, Chief Curator, Serpentine and Awa Konaté, Assistant Curator.
Portraits for the Future curated by Hans Ulrich Obrist, Artistic Director, Serpentine, Kostas Stasinopoulos, Assistant Curator, Serpentine, and Bianca Manu, Curatorial Associate.
PORTRAITS FOR THE FUTURE
FREE
Register at serpentinegalleries.org
Wednesday 31 March, 19:00 GMT
JAMES BARNOR: PAST, PRESENT & FUTURE
FREE
In collaboration with circa.art
Piccadilly Circus
1-30 April, 20:21 GMT
JAMES BARNOR: ACCRA/LONDON – A RETROSPECTIVE
FREE
Serpentine
19 May 2021 onwards
(Subject to government guidelines)