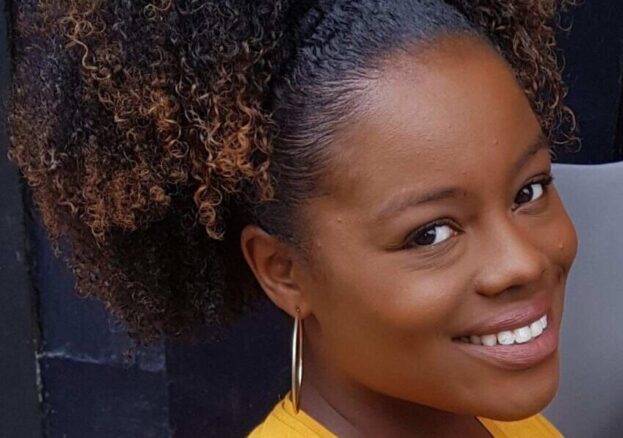 Black community activists and leaders have welcomed Luton Council's unanimous approval of a binding policy motion designed to make a substantial long-term difference to the lives of and opportunities for those of African heritage living and working in the town.
The Better Together Network was formed after several Pastors and Community Leaders in Luton created a forum to discuss concerns over longstanding inequalities. The group then consulted younger black professionals and mentees to devise a list of concerns to put to Luton Council to seek agreement for a comprehensive programme of action.
The agreed motion was adopted as Luton Council policy on 19th January, with many of those who pressed the Council for action dialling in to the online Full Council meeting. It focuses on 10 key commitments including:
working with Luton Airport on minimum representative employment aspirations
workforce monitoring of the proportion of black staff within Luton Council
support via the Airport's charitable foundations for charities working on black community issues and a commitment to contract through black businesses
regular reviews of the appropriateness of the Educational curriculum
full recognition of culturally historic dates
pressing the Government to act on a range of important national reviews, from Macpherson (1999) to Windrush (2018.)
Rev. Dr. Trevor Adams of the Better Together Network comments: "This Motion is a significant first step towards addressing the inclusivity and equity issue for the Black Community. We are under no illusion that years of exclusion and marginalisation will be eradicated. The most important thing, however, is that it now gives our economic, employability and educational needs visibility."
"We now have a point of reference in our Town's pursuit of the relief of poverty, by which we, as a Black community, intend to work with the Council and to hold it accountable."
Group member Alexzina Brooks points out the need for a more representative and responsive Council: "It was great to see Luton Council give unanimous approval to our Black Lives Matter-inspired motion, with the Council Leader moving it and so many councillors speaking in support. It's a step in the right direction to tackle the systemic racism the black community face, especially within the work force and education. As Luton is such a multicultural town, I now look forward to seeing this reflected within the council as we strive to see much fairer representation within this institution."
Local businessman Michael Nanton-Knight, explains why he got involved. "I consider myself a rational thinker, and it's clear to me that within the ethnic minorities in Luton, the black community are the least represented and mostly forgotten."
"Poverty and injustice affect many people from different backgrounds, but I had to ask myself: what is affecting our community in moving forward, and what can I do to contribute to positive change?"
"For me, the motion is symbolic as local legislation that safeguards the black community's opportunities and visibility for the future. It's not about making sense of who matters, but a document to maintain a fair playing field, educational substance and the council's responsibility to share opportunities to a community and set of people that often miss out."
Amii Evlyn Bonner, a young congregation member at Luton COGIC (Church of God in Christ) was pleased.  "The most important thing for me was black communities having the opportunity to develop in all areas of Luton and the council.  It's light and hope for generations to come. Some councillors naturally had questions and different perspectives on it, and that's all part of a healthy dialogue in everyone moving forward together, but the overall support with everyone backing this set of commitments was an emotional moment."
Pastor Vincent Cox, of the New Testament Church of God in Luton, heralded the progress made within the community, stating: "I am humbled and privileged to be in Luton at such a historic moment for the town. This Black Lives Matter motion that has now been agreed is a moment of profound hope and an opportunity to engage a huge untapped resource.  It has the potential to make Luton a model for other towns and cities across the UK to follow."
"I want to thank God for the leaders in the black community who have over the years kept on trying to improve engagement, attainment, equality, and diversity and who have worked tirelessly to promote access to employability, enterprise, and training.
The Better Together Network involved other community organisations in their discussions and negotiations with the Council, including the longstanding African-Caribbean Community Development Forum (ACCDF) who have actively worked for over 20 years in Luton on projects to raise educational attainment, prevent disorder through diversionary schemes, seek recognition for the Black community and culture through the Sankofa Committee, and the Luton Windrush Partnership Programme.
ACCDF Co-founder Lorna Markland reflects: "Following last year's protest, it was important for Luton Council to demonstrate in tangible ways that Black Lives Matter by improving prospects, especially for our younger generations in career and business enterprise fields. This was doubly important in these challenging and changing times, to prevent them falling even further behind, so I'm pleased that all councillors have now signed up."
"While the initial commitments made are modest, they do, along with the fact progress will be monitored, mark an important breakthrough. It is good they are going to reinstate some of the monitoring – as one councillor said in the meeting, what gets measured gets done."