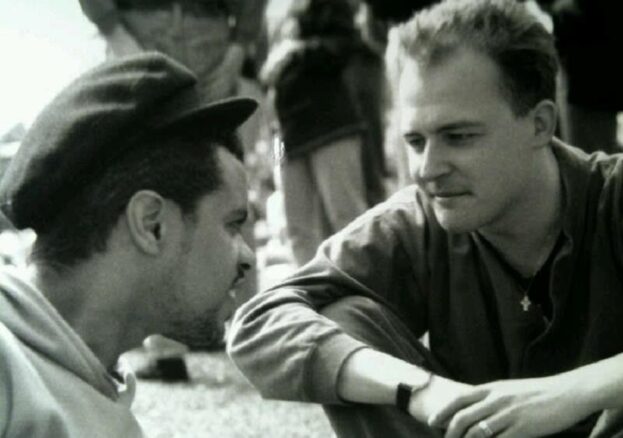 Looking back, I never made a conscious decision to become an ally to the BAME community (as no one was calling it back then!) Born in Ladbroke Grove ( for those not in the know, it's  in the heart of the Notting Hill Carnival area) in the mid-60's. Growing up in a community of some many different cultures, supporting your neighbourhood and those that lived in was a given. My parents, in line with so many, took it as part of their class conscience, a "simple act of solidarity" as we used to say back then.
You didn't need to have read intellectual texts or books or have gone to university to reflect to decide to be an Ally. We just knew that when our Black friends were being picked up indiscriminately under the Sus laws , or our friends were having their doors kicked in just because they had a different skin colour or were being murdered in police cells. It was wrong and I had a responsibility as a white man to say so!
As I grew up through the 70"s and 80's individuals and groups tried to reach into white communities to suggest that if the UK continued to embrace Diversity (as no one called it then) we would become a poorer country (spiritually and economically). The narrative of the age was that one of a loss of housing, jobs, identity etc which was meant to encourage us to reject this "invasion". For my friends and I, however, it had the opposite effect – how could any harm come from the sounds of Bob Marley & Nina Simone, the urgent incisive poetry of Gil Scott-Heron, the stunning and sumptuous food and spices from India, Jamaica, Africa and the beautiful clothing and textiles from Africa, India and beyond. This was going to be our world of different and equal cultures and we were going to immerse ourselves in it.
As we looked on through the uprisings in Notting Hill in 1976, the creation of the Anti-Nazi League in 1977, and the further uprisings in Liverpool, Bristol and Brixton in the early 1980's. It was clear that our friends and families in the BAME communities needed those in the privileged white community to offer solidarity – not to lead or speak for them, but simply to stand next to & link arms. The current Covid crisis demonstrates clearly that we have so much more work to do. Starting work in 1984 at Willesden County Court (a corner of North West London) I have resolved to continue this work and hope. Over the past 35 years I have lived up to this personal credence working and supporting a full range of Diversity and Inclusion initiatives, learning and growing as I go. I will let others judge whether this is the case. It was at Willesden County court that I met Rob Neil, OBE and formed a life-long friendship that continues to this day and which has enabled me to grow and develop as an Ally.
In 2001, Rob asked me to join the team which created the first staff BAME network within the Ministry of Justice called PROUD. This friendship has continued to flourish and over the past 10 months of this year, Rob and myself have developed and conducted a series of webinars and presentations which reflect on our collective experiences and the impact that Race and Class has had and continues to have on our communities. The issues of Race and Class have become sharply into focus during the current crisis and we have called our series "Unfinished Business" for obvious reasons.
So in conclusion , to those white readers who may not know how they become an Ally and what this may mean for them, I say that it can the simplest of acts, a bit like deciding not be removed from a Bus in 1950's USA ("Thank you so much Rosa Parks!"). Listen to the community and act accordingly – you will not regret it, you have so much to learn, understand and grow.
Paul Downer 
Civil Servant -36 years  
This column is dedicated to my eldest Brother who sadly died too early at the age of 59 in January of this year, and without whom I would not have my lasting love of Ska, Bluebeat, Reggae, Funk, Soul and Jazz. RIP.
If you are interested in learning more about "Unfinished Business" please contact me or Rob on Twitter at either @paul_downer or @robye46