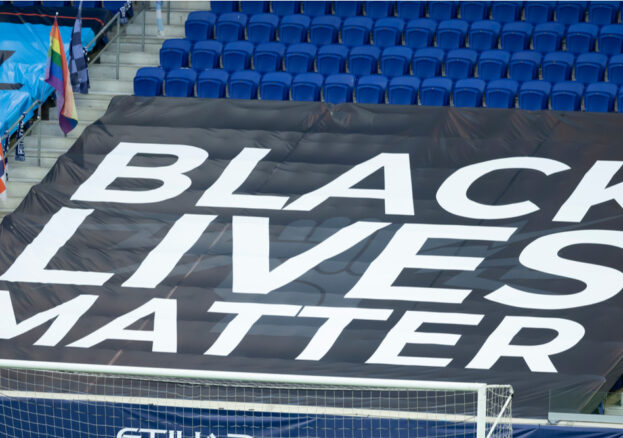 Football is faster than it has ever been today. That's what you hear the old pros say. But football, more than ever, has been quick to demonstrate that it can react to the mood of a nation. The game has adopted Black Lives Matter for its own, footballers have turned the public distain in their wages into political action and national heroes have exposed racists in their most disgusting and cowardly form. But has a sport, blighted by racism in every aspect of its business, turned over a new leaf?
With stadiums empty and streets full of protest… do they think it's all over?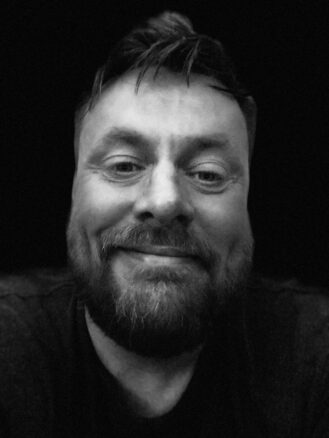 Raheem Sterling glides through the defenders… oh look it's the same pattern that he shaves his face with. Yes, Raheem's skills are as smooth as Gillette's latest razor. 'Made of what matters' is the latest attempt from the shaving foam giants to tackle masculinity in a new way and echoes the Black Lives Matter campaign. There are two adverts, one where Raheem speaks from the heart about proving doubters wrong and never forgetting where you come from… but I have mainly seen the razor gliding in the same path one. You can't stand in the way of advertising.
You can't stand in the way of the Premier League either it seems. Despite protests from pros like Troy Deeney, speaking out on restarting football, the safety of his family and the increased chance of catching coronavirus in the Black community, it seems that of all the things we lost in a global pandemic, football was the most important of the unimportant.
For a liberal white boy, civil servant under labour, gay boss, black mates, hip hop fan (yes I know I should get a medal) going to my favourite football team was a shock to my sheltered upbringing. I honestly thought racism didn't exist in such an overt way in 1997. When Andy Cole burst through on goal for United I heard voices that I imagined belonged in the days of throwing bananas at Cyril Regis, not in a TFI Friday, things can only get better, Britpop time. Equally shocking was the reaction to Patrick Vieira's wonder-strike. The love and adoration was hypocrisy. What do I do? Do I challenge the bloke next to me for calling Dwight Yorke an n-word?
Well I did actually, and he looked pretty shocked. I remember his words as clearly as I remember Vieira's shot pinging off the underside of Casper Schmeichel's dad's bar.
"I don't come to the football for this, shut up and watch the game."
And unfortunately, being challenged about racism still seems to evoke the same reaction in 2020.
Lockdown led a lot of footballers to social media, and we saw what having a keyboard and a lot of time on your hands does to some racists. Ian Wright, a genuine National treasure, was subjected to the most cowardly and contemptible racism over social media. The police and authorities got involved, BBC allowed its Match of the Day presenters to highlight its distain and Wrighty got some small justice. It was significant in highlighting that racism was still very much alive, like a parasite in our society. But it was only the beginning of this racist lockdown.
When the horrific images of George Floyd flooded our social media, and the streets flooded with people across the world, we knew this was the moment. There would be a new normal. There would be an opportunity to change things immeasurably.
In football terms it started in Germany, where our Great British hope Jadon Sancho was booked for lifting his shirt to reveal 'JUSTICE FOR GEORGE FLOYD'. The Bundesliga were quick to inform the media that booking a player for removing his shirt is more about the fact that sponsorship of the team is reduced. We are back to commercial goals again.
No one can deny that universally taking a knee (let's hope Trump is as annoyed as much as Colin Kaepernick should be proud), the Black Lives Matters name in place of the usual Ozil or Otamendi, and the push in presentation to support the movement across Sky Sports, BBC and BT Sport, with extra investment in channels announced and encouragement of Black professionals behind the cameras is a start.
But we all know that the stadiums are empty… and there is a long way to go to rid the sport of the pandemic that has been going on, not since March, but the whole life of the existence of football.
Two games into the restart, flying over an empty Ethiad was a banner. 'White Lives Matter – Burnley.' Someone who purports to be a fan of Burnley or white supremecy (not sure which) had paid thousands of pounds to be the Karen at the premier league party. As angry as a Wenger Out banner but with far more of a victimised tone than your average Arsenal Fan TV appearance. It made Burnley Football Club react quickly, and the players visibly upset after the game.
We had seen 'statue protectors' and England chants blight our media the weekend previous. It reminded you of those images from the streets of any football championship abroad over the last 40 years, with England flags and thugs ruining the reputation of football. Football might be starting to build its fight against racism, but it is doing it behind close doors right now. What is needed is real political action. So, is it just more corporate face saving?
Dion Dublin was quick to go further when he said 'it's just t-shirts again' and called for the government to take action to educate kids. It was an example of footballers accepting their responsibility in lobbying parliament.
Over the early months of lockdown, there appeared to be regular statements from ministers demonising well-paid footballers in what they were doing to help the NHS. Not bankers, or CEOs… Footballers. It was as short sighted as a Government advisor trying to make it to a castle. But Footballers fought back, not for themselves but for those kids who could be the next Marcus Rashford.
Rashford had been distributing food amongst the poorest in his community for some months but he got Boris Johnson to u-turn as quickly as Rashford himself on a defender to slot home a winner for underprivileged children who need the support of school meals over the summer. What Marcus proved was that this government's ignorance can and needs to be challenged. And if it takes the experiences of those who have struggled to eat, but now have an Instagram following, then so be it.
So, let's wait to see what happens when fans re-enter stadiums across the country. An encouraging start can be quickly trampled by banners and self-interested protests by those who feel threatened by the push for equality. My hope is that clubs are clear about what they stand for, for their players, for their staff, for their family. And if you cheer for one Black player, and racially abuse another in the same breath, then I would return the words spoken to me in 1997:
"I don't come to the football for this, shut up and watch the game."
Matthew Hutton is a life-long Arsenal fan. A professional writer, an NHS professional and presenter of the football podcast Our Lot in Block 5 podcast and a new job hunter's podcast 'How do I get a job… Suzy?'